Nationality: Turkish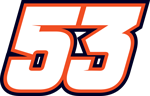 Date of birth : 26 July 2003
Place of birth: Alanya, Turkey
Height: 171 cm | Weight: 60 Kg

Grand Prix Podiums: 4
Grand Prix Pole Positions: 4
Website: https://www.oncutwins.com
Starting racing in 2011, Deniz Öncü immediately got second overall in the Turkish Motocross Championship 65cc, before he competed in the East European Supermoto category 65cc the following three years and celebrated further success. In 2015, he won the European and Turkish Supermoto Championships, went second in the 85cc Turkish Motocross Championship, plus competed in road racing for the very first time. He finished second in the Turkish Roadracing Championship 250cc.
One year later, Deniz first appeared on national stage, riding the Asia Talent Cup with a first podium in Sepang. His 10th position of the Asia Talent Cup was his ticket to the Red Bull MotoGP Rookies Cup in 2017, where he finished fourth. The following year, he was fighting for the title in the same category, but eventually got second behind his twin brother Cam.
The same year and in 2019, he competed in the FIM CEV Moto3 Junior World Championship and gathered first experiences in the Moto3 World Championship, doing five rounds. In 2020, the young Turkish rider was set to give his full-time Moto3 debut in Red Bull KTM Tech3's new Moto3 project. He showed some incredible talent, finishing inside the top 10 five times with a personal best result of sixth at the Valencia GP.
Öncü continued his learning curve together with Red Bull KTM Tech3 in 2021 and reached his first-ever podium in Moto3 at the Gran Premi Monster Energy de Catalyuna. He only needed one to unblock the counter, as he managed to climb on the podium two other times during the season, in Austria and in Aragon. Deniz's progress saw him becoming a regular contender for pole positions (first pole position at Styria GP) and Grand Prix wins. Indeed, we started to get used seeing him at the front during the races towards the end of the season, getting us all excited for 2022.
The Turkish rider will continue to ride with Red Bull KTM Tech3 in 2022 for the third season in a row. High hopes are on the lines as he will aim to get his first Moto3 victory and reach the Top 5.