The lightweight class returned on track on Saturday for more Moto3™ action with the pole position at play in the evening as the night fell down on the Lusail International Circuit. Daniel Holgado completed the top 3 of the combined practices and headed directly to the final qualifying stage. After that, he took his first pole position of 2023 as he led the way in qualifying, with Diogo Moreira and Deniz Oncu completing the front row. Teammate Filippo Farioli has nothing to be shy about, after he qualified in eleventh coming from Q1. However, a penalty from P2 on Friday will see him start the Qatar Airways Grand Prix of Qatar from the back of the grid, in addition to having to complete a long lap penalty in the race.
Provisionally in Q2 at the end of day 1, Daniel Holgado secured his ticket to the final stage of qualifying after taking the third position in the combined standings, thanks to a late lap in 2'06.067 in Practice 3. At night time, eighteen riders went on track for the final qualifying session with the penultimate pole of the season at stake. Daniel Holgado joined his usual contenders Deniz Oncu, Ayumu Sazaki, Jaume Masia on track for a tough fight. If he was not necessarily the favorite after a rather slow start on Friday, a late lap in 2'04.742 saw him grab the pole position by just 0.003 seconds on Diogo Moreira, with Deniz Oncu completing the front row 0.152 seconds behind. This is Daniel Holgado's first pole position of the season, and a huge advantage for the Spaniard as he looks to reunite with victory tomorrow when lights go out at 17:00 local time (GMT+3).
Filippo Farioli was also one to start his Qatari campaign pretty well on Friday after he completed the first day in fifteenth, not far from the provisional Q2 tickets. However, an incident with Jaume Masia in FP2 cost him a long lap penalty to complete during the race, in addition to a back-of-the-grid start. However, it did not prevent the young rookie from trying his best and preparing as much as he could ahead of what will be a long and difficult race. In qualifying one, Farioli did not bother about most of the riders waiting for each other, and he rode on his own, at his own pace. His lap in 2'05.960 saw him topping the session and he joined his teammate in the next shootout. As he worked together with Holgado, the Italian improved to 2'05.685 and finished in eleventh, which is his best qualifying of the season. This is a bit unusual, but the Red Bull KTM Tech3 team will open the dance on Sunday with Holgado in pole, but close it too with Farioli at the back following his penalty.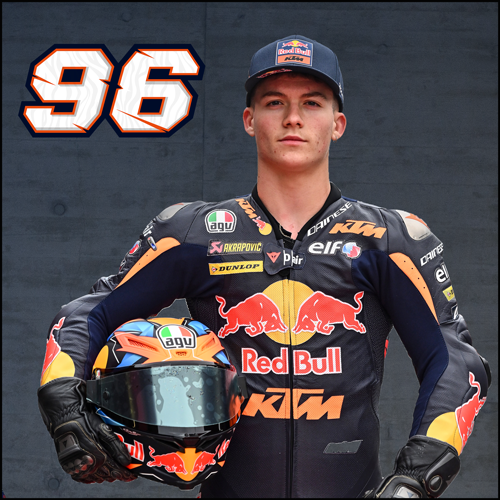 Grid Position: 1
Time: 2'04.742
Laps: 7
"This is my first pole position this year so I am really happy to finally take one this season. We went through a few difficult races lately, but the feeling is finally back, and it will give me confidence to start from the first position. I have to say thank you to Filippo because we worked well together again, it was amazing. I am ready for the fight tomorrow, thanks to my team!"
Grid Position: 28
Time: 2'05.685
Laps: 7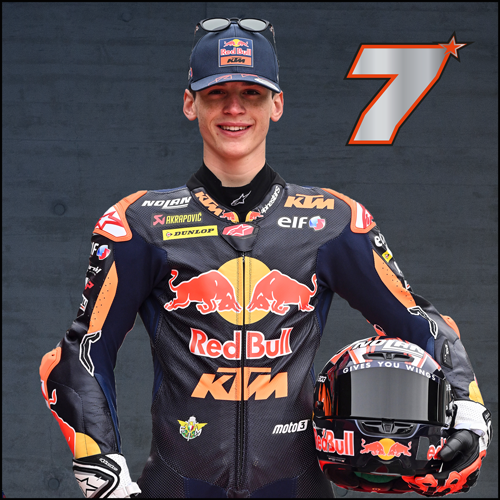 "I am happy with today's outcome! It did not start in the best way because we had some issues with the suspension this morning which prevented me from doing a lap time in Practice 3. Eventually we solved the issue for the qualifying, and we did a good job. I rode alone, tried to take my own rhythm and prepare for tomorrow because I will start last tomorrow. The lap time was good and I went to Q2. Then we worked really well with Dani, and I got my best qualifying result of the season. We have been progressing so much lately, so I feel very positive. Of course tomorrow will be a tough and long race, but we will be ready and we will try to make a good comeback."