The Moto3™ action resumed on Saturday at the Sepang International Circuit with Daniel Holgado and Filippo Farioli both targeting strong grid positions for the Grand Prix of Malaysia scheduled at 12:00 local time (GMT+8) on Sunday. Holgado enjoyed a strong Friday, and continued to demonstrate great potential on Saturday after he topped Practice 3. He was a strong contender for the pole, but a crash in qualifying meant that he will start the Moto3™ race from P15. His teammate Filippo Farioli will start just behind him, in sixteenth, after the young rookie enjoyed his best qualifying day of the season.
Daniel Holgado continued his preparation for the race, and things have been going pretty well for the Spaniard. While a very hot Saturday awaited the riders, Holgado and the rest of the lightweight class returned on track at 8:40 local time (GMT+8) this morning. Already confident yesterday, Dani imposed himself on track in P3 as he topped the session, taking a new all time lap record at the same time in 2'11.139 (which was later on beaten). First in the combined practices, Holgado headed to the final qualifying session as one of the contenders for the pole. He started pretty well, but unfortunately a mistake in his second lap meant that he crashed. No big damages on his bike meant that he could rejoin as soon as he got himself up, and give it another go. He came a bit short, and could not ride a better lap than 2'13.177. He will start the Malaysian GP from P15, but the Spaniard has been fast all weekend, and is confident that he can be in the fight for the podium on Sunday.
After a positive first day in the office on Friday, Filippo Farioli continued to enjoy a great Malaysian GP after he managed to qualify directly for Q2 this morning. Thanks to a good team's strategy, the young Farioli got a bit of help from teammate Holgado this morning which helped him ride a fast lap in 2'12.039, meaning that he was eleventh in the combined practices. If qualifying 1 is always tricky, the next one is never an easy task either with even more competition and waiting around. Filippo rode his fastest in 2'13.195, and will start tomorrow's race from the sixteenth place. He will aim to take a good start and keep the contact with the front group as much as possible, should he hope to score points for the first time in a while.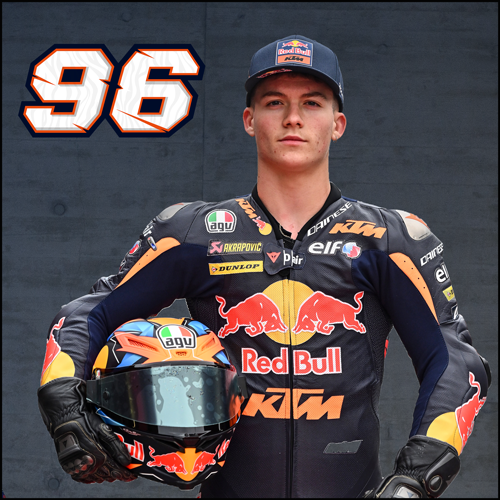 Grid position: 15
Time: 2'13.177
Laps: 5
"It was a great day for us, because I was very fast in both Practice 3 and qualifying today. Unfortunately, I crashed in Q2 so it ended up being a disaster. We will start from P15, but we know that we have been fast all weekend, we have prepared for the race, so I am looking forward to a good fight tomorrow."
Grid Position: 16
Time: 2'13.195
Laps: 5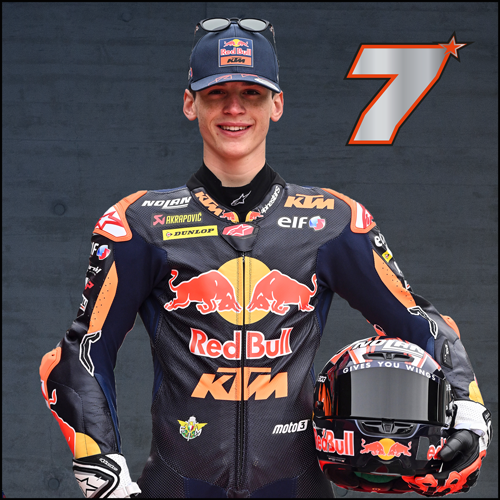 "We probably just had our best qualifying day of the year today! In P3, we worked as a team with Dani (Daniel Holgado) and we played nice and both did very good laps. In qualifying, our strategy was the same more or less, but there is always a lot of waiting, so you can not always do what you want. P16 is not what we wanted, but going through Q2 directly is a big step for us, and I am very happy about this. It will be important to get a strong start tomorrow, and try sticking with the front group to learn from them and gain as much experience as I can. Let's enjoy it!"