The Red Bull KTM Tech3 team started its Malaysian Grand Prix campaign on Friday at the Sepang International Circuit after a well-deserved week at home to recharge batteries before the final three rounds of 2023. Daniel Holgado left Thailand fourth in the championship standings, twenty-five points away from leader Jaume Masia. With only three races left, reaching the top 3 will be key on Sunday if Holgado wants to keep his title chances alive, but it is fair to say that things started positively on Friday for the young Spaniard who finished sixth at the end of play. Teammate Filippo Farioli took a new breath with important changes made on his side, and the Italian rookie ended Friday pretty satisfied with his progress.
After his incredible remontada from P27 to P6 in Buriram, Daniel Holgado enjoyed his week at home to reset and prepare for the last triple header, set to be explosive with a championship still well open with just three rounds to go. Twenty-five points behind the leader, the number 96 headed to Malaysia with a positive peace of mind, while well aware that strong points are now compulsory as he hopes to stay in the battle for the lightweight crown. Under the usual hot and humid conditions of Malaysia (27° in the air and 89% of humidity), Holgado completed Practice 1 in eleventh this morning with a best in 2'13.480 after he spent the session working on his own. In the afternoon's P2, not all riders took their times down, but Dani did with a fastest lap in 2'12.574 after he continued to work on his race pace for Sunday, and he completed day 1 in sixth, 0.509 seconds from today's fastest, Masia.
Things did not go the way Filippo Farioli wanted in October's triple header, and a full reset was much needed from the Italian's side in order to approach the season finale in the best way possible. The rookie and his team worked on a very different bike to try solving the issues encountered lately (difficulties to brake and turn), and it appears that the changes were positive after Practice 1. He rode his fastest lap in 2'13.749 and completed the session in P16, not so far from his teammate who was 0.269 seconds faster. Of course a very different bike meant that Farioli needed time to adapt, but the afternoon's session was again very positive for him, as he finally managed to get a good feeling, which he had lost lately. He did not improve his time from the morning, so his fastest lap of P1 placed him twenty-first in the combined practices. He will look to continue improving tomorrow as the action resumes with Practice 3 at 8:40 LT (GMT+8), which will be followed by the qualifying sessions later from 12:50 local time.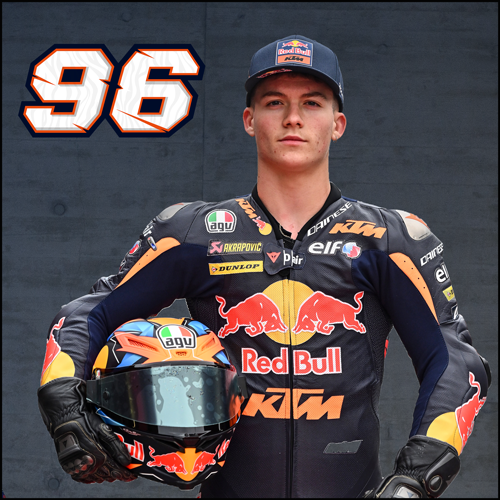 Position: 6th
Time: 2'12.574
Laps: 25
"Very positive first day here in Malaysia for us! We worked mainly on our own because our target is to prepare for the race, and I think that we have a good bike's setup, with a promising pace and a good margin to improve tomorrow. Our target this weekend is to finish on the podium, and we have an important day on Saturday. Let's keep working, thanks team!"
Position: 21st
Time: 2'13.749
Laps: 25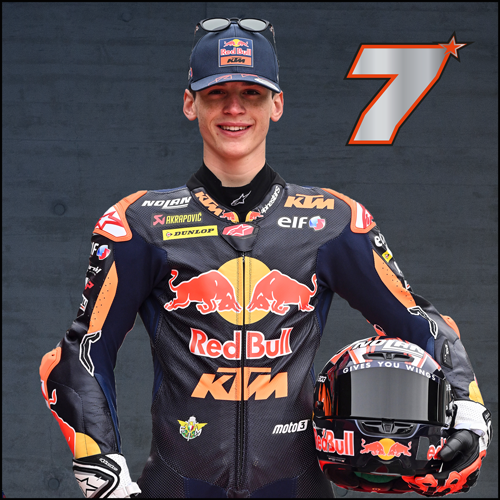 "After a much needed reset last week at home, we came to Malaysia with a better mindset and new goals. Thailand was tricky with no feeling, so we made a lot of changes on the bike's setting today. It is totally different and I need a bit of time to understand it, but it has a lot of potential and I am happy with how we felt overall. Practice 1 was better than our usual Friday mornings, and in the afternoon, we were feeling good too, but I got a bit nervous in the end with the new tyres, and made a few mistakes. The ideal time is promising, so I am looking forward to continuing working tomorrow."