Red Bull KTM Tech3 started their third week in a row of Grand Prix action on Friday as the Moto3™ team travelled directly from rainy and chilly Phillip Island to warmer Buriram, north-east of the capital city of Thailand, Bangkok. Daniel Holgado and Filippo Farioli began their OR Thailand Grand Prix in dry conditions with no sign of rain. The third in the championship closed Friday with a provisional Q2 ticket in P8, and Farioli finished in twenty-seventh.
New week, new mindset and new objectives! That's how Daniel Holgado headed to Buriram after a very tricky Australian Grand Prix last week. If the difficult track conditions were challenging, the Spaniard gave his best and fought hard for a P13 and three small points after his sighting-lap crash, which saw him racing with a brow bone skinned, a hurting wrist and a toe injured. After a few days of rest, the number 96 headed back on track at 9:00 local time (GMT+7) as the lightweight class kicked off the Thai GP action with Practice 1, with no sign of rain at all. The Chang International Circuit, a circuit with long straights requiring hard braking, is one that suits Holgado's riding style, and we could see if from the first session this morning, as he rounded P1 in tenth this morning, with a best of 1'43.271 (+0.953 secs). When the action returned just after lunch time for Practice 2, Holgado managed to stay within the top 10 for a while, but eventually found himself outside of the top 14 before the last five minutes of P2. As all riders started to wait for each other, Dani was not going to play that game, as he needed a fast lap to put him back in the provisional Q2 places. In a final flying lap which looked like a race with all riders so close to each other, the Spaniard managed to make it back to eighth in the combined standing, with a fast lap in 1'42.920, 0.602 seconds away from today's fastest man and championship leader, Jaume Masia.
Filippo Farioli was also looking forward to a new race week in Thailand following a disappointing Australian GP which saw him crashing in the race. The Italian rookie was hoping for better fortunes at the Chang International Circuit, but first things first, he had to find his marks on the Thai layout, another new one for the eighteen year-old boy. The morning session was all about getting the first laps in, the first feeling, and understanding how to brake. Farioli rode his fastest in 1'44.282. In the Practice 2, the Italian tried different bike's set ups after this morning's analysis, but somehow, he did not seem to be able to gain time, only improving his fastest lap by 0.009 seconds. He finished the day in twenty-seventh, and will look forward to the final practice tomorrow morning to try improving his lap times. The lightweight class will hit the track on Saturday at 8:40 local time (GMT+7).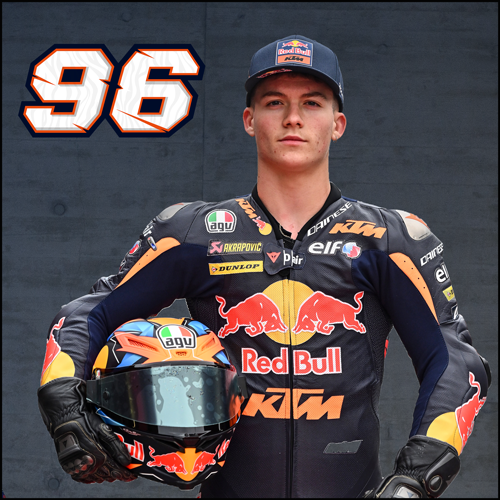 Position: 8th
Time: 1'42.920
Laps: 30
"We had a good day 1 overall. In Practice 1, we struggled a bit with the feeling, but we worked hard with the team to try improving this, and we did a decent Practice 2. I am happy with our pace, our fast lap in P2, and our position at the end of the day. We have another important day tomorrow to keep working, so I am looking forward to it, and hopefully we can do a strong qualifying."
Position: 27th
Time: 1'44.273
Laps: 31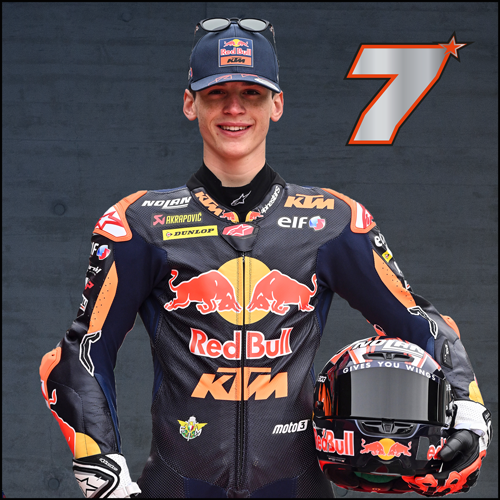 "We struggled to find a good feeling on both the bike and the track today. It is a new track for me, so Fridays are never easy because I always have to start from zero, but somehow, we were unable to make any improvements in both practices. We will need to check the data with my crew tonight, and try to find solutions to our issues. Hopefully tomorrow will be a better day for us, and we will see clear improvements."