Red Bull KTM Tech3 travelled to Phillip Island, in the south of Melbourne early this week for a brand new race week following the action of the Indonesian Grand Prix. Daniel Holgado and Filippo Farioli were both excited to hit the beautiful Australian circuit surrounded by the sea and in the middle of Australian wildlife, as the Australian Grand Prix, marking round 16 of the 2023, remains amongst the riders' favorites year after year. Following a disappointing Indonesian Grand Prix which saw Daniel Holgado finish in P14 after two penalties, he was looking to get back to the top this weekend as the battle for the title continues to be more open than ever. Filippo Farioli was discovering the Australian layout, but it was a positive first day for the young rookie.
It does not happen everyday in Phillip Island, but both weather and track conditions were decent on Friday on the island, with a beautiful sun covering the 4.448 km circuit. Things started smoothly for Daniel Holgado on Friday with Free Practice 1, as the Spaniard took ninth of the first session of the weekend, with a best lap in 1'38.475, 0.837 seconds from David Munoz who topped FP1, while ten other riders were less than one second away from him. In the afternoon, track conditions continued to be on point with the sun still shining and twenty-three degrees in the air, leaving room for riders to take their times down. The Red Bull KTM Tech3 rider managed to take his lap times down to 1'37.623 in the final minutes of Practice 2, and he finished tenth at the end of play on Friday. His title contenders are a bit more at the front, but it remains a question of a few hundredth of seconds. He has a provisional Q2 ticket to defend when the Moto3™ action resumes on Saturday at 8:40 local time (GMT+11).
After his twentieth position at the Indonesian GP and a difficult weekend overall, rookie Filippo Farioli was looking for a better form this week in Australia. Discovery mode again on Friday morning for the young Italian as it was the first time he was riding in Oceania. His lap in 1'39.727 reached towards the end of FP1 meant that he was twenty-third this morning, with a big margin of progression. In the afternoon, the rookie appeared more confident and saw his lap times going down as he got closer to his rivals. He rode his best in 1'38.064 (1.663 seconds faster than in Practice 1), but that came a bit short in the end. He took P19 of the combined practice times, just 0.138 seconds away from the Q2 tickets. He will have one last chance to make it to the top 14 in tomorrow's Free Practice 3.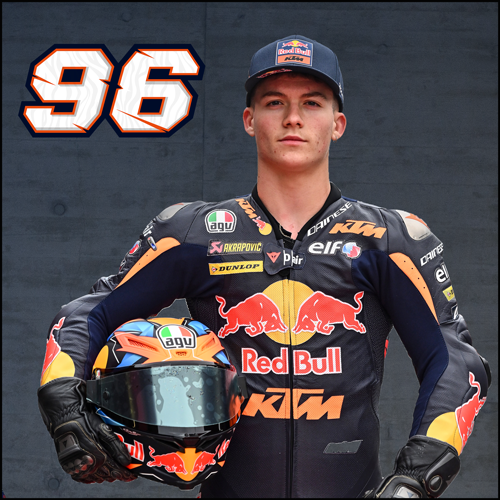 Position: 10th
Time: 1'37.623
Laps: 32
"We spent much of the day trying to find the perfect bike's setting, and we did a pretty good job with the team, although we still need to improve a few things for tomorrow! Let's continue to work, and I look forward to getting back on track for P3 and the qualifying sessions."
Position: 19th
Time:1'38.064
Laps: 33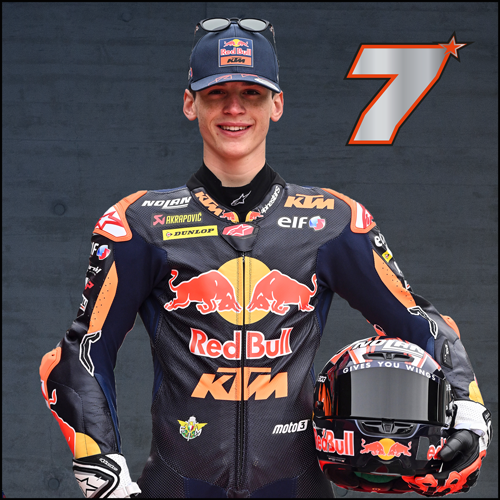 "I am happy with the work done today because Practice 1 was not great, our bike's setting did not suit me. We changed some things between the two sessions, and the feeling was already so much better in P2, I really enjoyed it out there. We need to improve in some areas, especially in sector 3 where I made some mistakes, but I think that overall we have potential to do a strong fast lap. We will continue to work tonight to prepare for tomorrow, and hopefully as we improve on our weaknesses, we can target the final qualifying session."