Red Bull KTM Tech3 continued their new adventure in India on Saturday at the Buddh International Circuit, with the final practice in the morning followed by the qualifying sessions in the afternoon. Championship leader continued to struggle in Greater Noida as he saw himself retrograded to the pre-qualifying session, but did not manage to make it to the next session. He will start the Indian Grand Prix in eighteenth on Sunday, just in front of Filippo Farioli who qualified nineteenth.
Provisionally in Q2 at the end of play on Friday, Moto3™ World Championship leader did not manage to transform in Saturday's Practice 3, after suffering a quite intense high side after just a few fast laps. He was unable to return on track as he went for a medical check. These events sat him in seventeenth in the combined standings, meaning that he had to go through Q1 another time! Under a very dark sky, Holgado took his shot for one of the four tickets on the grab for the final qualifying session. He rode his fastest lap in 2'00.041 as he set himself within the fastest riders during the session. He even improved his last flying lap which had got him a Q2 spot, but unfortunately it was cancelled due to track limit exceeding. He will have a big job to do tomorrow from P18 on the grid (Deniz Oncu will start from the back following a penalty), should he wish to defend his championship lead, with title contenders Jaume Masia and Ayumu Sazaki both starting from the front row.
Back on the fun track, Filippo Farioli continued to learn the new Buddh International Circuit during P3. However, he learnt the hard way as he suffered a crash this morning, which caused him a bit of confidence loss. He rode his fastest lap in 2'00.446 this morning, but did not improve from yesterday's best, so that means he was twenty-third in the combined standings. In qualifying 1, just before the storm, Filippo fought to get through the session, but came short in P6, just behind his teammate, with a lap in 2'00.237. He was due to start tomorrow's showdown from P20, but will start in nineteenth with Oncu's penalty. Red Bull KTM Tech3 and the Moto3™ class will race for the first time ever in India. Don't miss the lightweight class battle it out for precious championship points, tomorrow at 12:30 (GMT+5).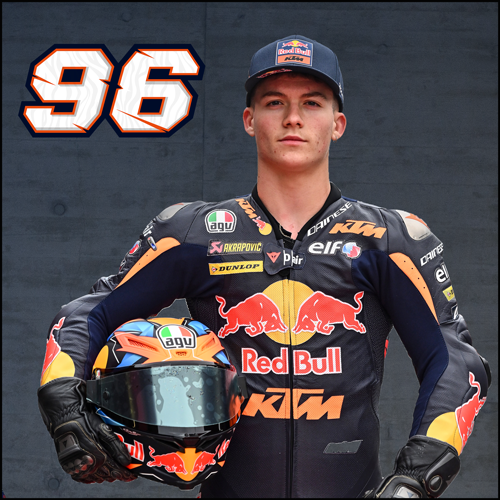 Grid Position: 18
Time: 2.00.041
Laps: 6
"We had a very difficult day, with another crash this morning. We had to go through Q1 and then finished fifth, so it is a bit disappointing. We need to remain calm, we know we can be fast and competitive. Tomorrow is another day, so I will focus on the race because I want to do well for my team."
Position: 19
Time: 2'00.237
Laps: 8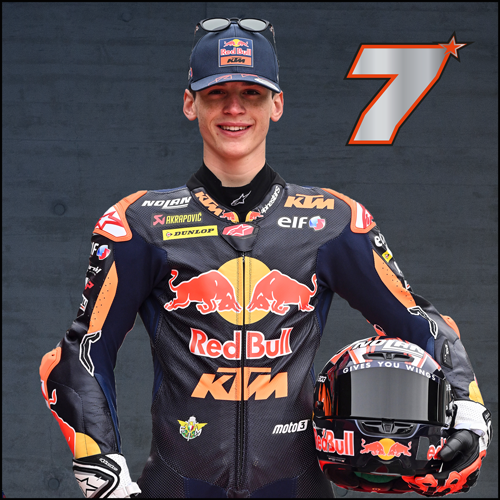 "We made a big mistake this morning in P3, I crashed, and I lost a bit of confidence with the bike, so I was unable to improve my lap time this morning. In the afternoon, in Q1, I wanted to ride alone and try finding my rhythm, regaining the feelings with the bike. In the end, the pace was not bad. I made a small mistake, and was also losing a lot of time in the straights as I was on my own, but overall finishing P6 of Q1 is not bad. Tomorrow will be interesting, I am sure there will be a lot of surprises, but we will give our best."