Red Bull KTM Tech3 started their oversea tour on Friday as the Moto3™ class was the first on track inaugurating the Buddh International Circuit which is set to host the first ever motorcycle race in India, a huge step for the expansion of the Grand Prix World Championship hitting new horizons, new goals and new fans. Daniel Holgado and Filippo Farioli discovered the exciting new 5.01 km layout, its thirteen corners and its long straight of 1.220 km during the first two practices of this Indian campaign, with two sessions of fifty-minutes each giving riders more time to find their ways on the Buddh International Circuit, located 50 km south-west from New Delhi, in Greater Noida.
With 30 degrees in the air and 70% of humidity at 9:00 local time (GMT+5:30), track conditions already promised to be difficult out there on track. However, a new circuit always being so exciting, both Daniel Holgado and Filippo Farioli were pumped to jump back on their KTM this morning for the first ever practice. Rookie Farioli was the rider who completed the most laps this morning (22), and finished the session in P19 with a fastest lap of 2'02.102 (+1.778), not a bad start at all for the rookie. Teammate and championship leader Daniel Holgado got a rather unlucky start to his Indian campaign this morning, as an early technical issue forced him to return into the pit box, leaving him sitting in his garage for the rest of P1.
After a forty-five minute-delay due to track conditions, Holgado and Farioli were able to return on track with P2 for another fifty minutes at 2pm local time on Friday. His issue being fixed, Dani was finally able to get to work properly and get the laps in. After eighteen laps, he had ridden his fastest lap in 2'00.917 (+1'351), and despite a late crash towards the end of the session, he finished thirteenth today, meaning that he is provisionally qualified for Q2, but is at risk and will need to continue improving should he wish to secure a direct ticket for the final qualifying session. Filippo Farioli continued to find his marks in India as feelings got better and better this week. Despite a small crash in P2, he returned on track to reach his fastest lap of the day in his last flying lap, in 2'01.025, to finish the day in sixteenth. The action will be back tomorrow at 9:10 local time, with the final practice session, followed by the qualifying sessions later at 13:20.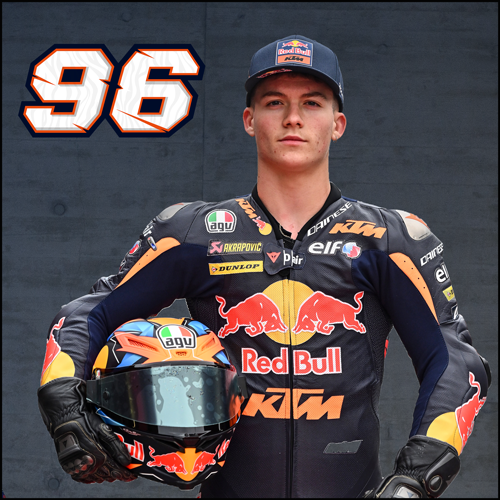 Position: 14th
Time: 2.00.917
Laps: 29
"The feeling with the bike was positive, and I had a decent speed, but it was a difficult day overall, in addition to hot and humid conditions. We had a technical issue this morning which stopped my first session, and in the afternoon, I had a crash towards the end of the session. We finished in P14, so we know that we have to be better tomorrow, but I believe that we will continue improving tomorrow."
Position: 16th
Time: 2'01.025
Laps: 38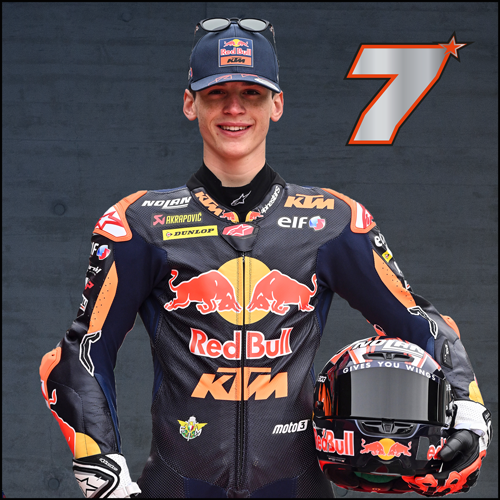 "I think that this track is going to be one of the best of the calendar, it is very fun! I am happy with our first day, we felt good on the bike, and I worked alone to find my pace and marks on this new layout. We know where we must improve, which is very important, so tomorrow we will need to push a bit more to try entering directly into Q2. This is our goal for Saturday!"