The sun was out again in beautiful Misano on Sunday, the perfect stage for another exciting Moto3™ race as Red Bull KTM Tech3's Daniel Holgado and Filippo Farioli lined up from P8 and P22 on the grid of the Gran Premio Red Bull di San Marino e della Riviera di Rimini. The weekend had been rather difficult so far in Italy for the Moto3™ championship leader, and things did not get better as Holgado finished outside of the points on Sunday, in P16, while his title contenders scored big points. That means he will head to India with a very small four point-lead in the championship. Italian Filippo Farioli struggled to shine on his lands all weekend, and finished in twenty-first.
When lights went out, Daniel Holgado grabbed two places to find himself behind latest race's winner David Alonso, as the front group was led by Jaume Masia. Shortly after, a contact with a rider in turn 4 saw him lose a bit his balance, meaning that he lost a couple of positions to P11. He returned quickly to the top 10, and from there, there was only one mission, catching up on the second group, as Jaume Masia had already escaped with a 1.1 seconds gap. In lap 3, Dani overtook Veijer. In the meantime, Deniz Oncu and Diogo Moreira were starting to make the gap with Holgado's group, led by title contender Ayumu Sazaki. With fifteen laps to go, Holgado saw Jose Antonio Rueda come closer and closer, and he lost one position to the young rookie, and was outside of the top 10 with fourteen laps to go. At the front, Oncu had already caught up with race leader Masia as these two started their fight for the crown, with Moreira just behind. Two laps later, Stefano Nepa dropped a bit his rhythm giving Holgado the opportunity to return behind Rueda, but there was a one second-gap to catch up. Ivan Ortala was behind the number 96, and his fastest pace saw him overtake the Red Bull KTM Tech3 rider. With six laps to go, Holgado's pace was dropping, and he sat in P13 behind Romano Fenati who had made his way back from the back. With four laps to go, Holgado was 6.1 seconds from the race leader, and was fighting to remain in the points with Tatsuki Suzuki in his wheel. Appearing to be completely struggling, Holgado continued to lose ground and was out of the points with two laps remaining. That was it for the number 96 who finished in sixteenth today, with no points for the second week in a row. He will now head to the new Grand Prix of India with his championship lead reduced to four small little points.
Filippo Farioli went from P22 to P18 in the first lap, just behind Romano Fenati. For two laps he maintained that position, but eventually made a small mistake seeing him retrograde outside of the top 20. The rookie tried to focus on his race and set himself up with a good pace as he held onto his group. Eventually with ten laps to go, he re-entered the top 20 behind Riccardo Rossi, but was given a warning for track limits exceeding, so there was no space for mistakes. Aftera couple of laps, he eventually got the best of Rossi and Matteo Bertelle, and moved to P18 behind Xavier Artigas. He reached P17 later on but quickly lost his position. With three laps to go, Filippo Farioli received a penalty for track limits exceeding, meaning that he had to do a long lap penalty. He finished in twenty-first, with no points, a disappointing result for the Red Bull KTM Tech3 rookie in front of home fans.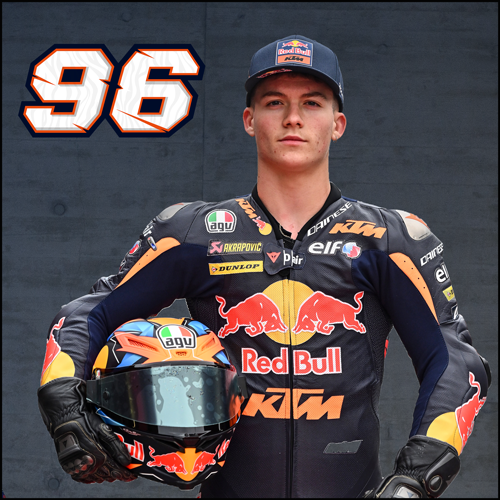 Position: 16th
Championship: 1st
Points: 161
"Difficult race for me today, I did not feel well at all. This is a shame because we are losing a lot in the championship. However, we had a decent pace all weekend, we are feeling good on the bike, so we take positives from this. We will go home and rest well after two races back-to-back. Then we will go to India, it will be a new weekend, and we will go there with positivity and with new goals."
Position: 21st
Championship: 26th
Points: 2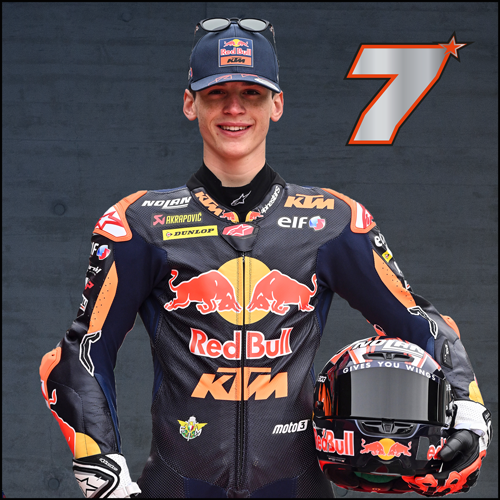 "I learnt a lot today in the race, I felt very good on the bike, so I am pretty happy with our performance even if the position does not reflect it. I think it was one of my best races of the year. I know that we need to qualify better if we want to stay with the front group and have chances to score points. As we are heading to a new circuit in India, we will all be on the same level, so my goal will be to be in Q2, so we can start more at the front."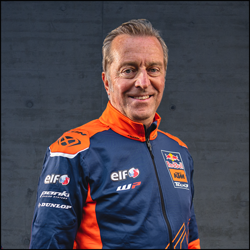 "It is a very disappointing weekend here in Misano for the Red Bull KTM Tech3 team. We were never in any kind of contention for either qualifying or in the race. Although Daniel Holgado took a good start and was in a solid group, he kept on losing his ground on the leaders, and unfortunately ended in the worst position possible, in P16, outside of the points. We are still leading the championship, which is a good thing before the overseas tour, but race after race, we see our cushion shrink, and it is not a good feeling. Hopefully, we will bounce back in the next few races. Regarding Filippo Farioli, it is difficult to say something positive. We started quite far down on the grid, he rode a decent pace but got a long lap penalty, and that killed all hopes of fighting for a point-scoring position. We leave Misano with no points at all for the Red Bull KTM Tech3 team, a great shame, but you see a good team when everything is not working well, so we are behind Dani and Filippo, and we hope that we can fight again for good things in the next round in India."