That's another qualifying day in the bag for Red Bull KTM Tech3, as Daniel Holgado and Filippo Farioli wrapped up their twelfth qualifying session of 2023 at the Misano World Circuit Simoncelli on Saturday. Championship leader Holgado failed to qualify directly to Q2 for the second week in a row, but fixed things quickly as he topped the first qualifying session on Saturday afternoon. The young Spaniard will take his chances for the win starting from eighth on Sunday, while Italian Farioli will start the San Marino Grand Prix from the twenty-second position.
Thirteenth in the combined standing on Friday, Daniel Holgado was looking to secure a Q2 ticket this morning at the end of Free Practice 3. However, for the second week in a row after the Catalan Grand Prix one week ago, he failed to do so after seeing his lap in 1'42.275 retrograde him to the seventeenth place in the combined practice times. That meant he had to go through the first qualifying session at 12:50 local time (GMT+2). Quickly, the Moto3™ championship leader set the pace and positioned himself at the top of the session with an early fast lap in 1'43.031. Opting for a different strategy than the rest of the riders, he returned to the pit box after that lap, and as soon as all returned to their garage, Holgado went out so he could ride on his own. He took his time further down to 1'42.467, and topped Q1. In the final qualifying session, he rode slightly faster in 1'42.125, but that was 0.487 seconds too short to grab the pole position. The championship leader will look to defend his thirteen point-lead on Sunday from the eighth position on the grid.
Rookie and Italian boy Filippo Farioli from Bergamo did a positive free practice 3 this morning as he managed to improve his lap time to 1'42.996 early into the session. After that, he struggled to improve even more, so that left him in P24 overall in the standings. In qualifying 1, feelings on the bike were good, but the rookie struggled to find his pace with the usual Moto3™ traffic as all riders were waiting for the fastest riders' slipstreams. In the end, his fastest lap of the session in 1'43.381 placed him seventh of the session. Farioli will start the San Marino GP from the twenty-second position on Sunday, when lights go out at 11:00 (GMT+2) for twenty laps.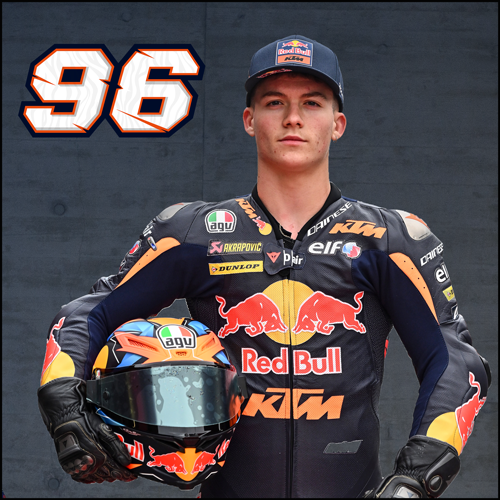 Grid Position: 8
Time: 1.42.125
Laps: 7
"We improved the setting of the bike from yesterday, and it was positive for me because the pace was very good, especially on my own. I rode my fastest lap alone, which is very important. We are feeling good, we have a good bike, and we are starting from P8, so we are ready for tomorrow's race."
Grid Position: 22
Time: 1.43.381
Laps: 7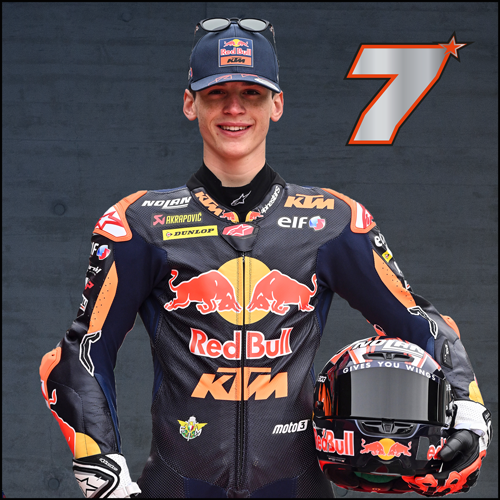 "I am disappointed with our qualifying result today, especially at home. Since the Catalan GP, we made a big step, I've been feeling much better and confident on the bike, and I expect my results to be better. However, we are in the Moto3 World Championship, the battle is always difficult, in qualifying everyone is waiting for each other's slipstream, and sometimes it is not easy to do a good lap. We will start far on Sunday, but I will try my best to do a good race at home."