Big surprise on Saturday morning in the lightweight class when Moto3™ championship leader Daniel Holgado failed to make it to Q2 after the final practice as he took fifteenth, despite sitting in ninth at the end of play on Friday. There were positives for teammate Filippo Farioli who headed directly to Q2 for the first time since the start of the season. Red Bull KTM Tech3 will line up from rows 4 and 6 tomorrow, with Holgado having qualified in P11, and Farioli in seventeenth.
In Free Practice 3 this morning, Daniel Holgado worked mainly on his own on his race pace, but struggled to get the fast lap that would have allowed him to maintain his provisional Q2. He was unable to improve his lap time, so his lap in 1'49.171 from FP2 placed him just outside of the top 14, in fifteenth, meaning that he missed out on Q2! The championship leader put it together in qualifying 1 at 12:50 local time (GMT+2), and did not leave much room for his opponents. He claimed P1 of the first qualifying session with a best lap in 1'49.077, and headed to the final qualifying session. That did not go as well as hoped. Not feeling it after exciting his garage, he returned quickly to his pit box for a couple of changes. When he returned on track for run number 2, he was disturbed on his first flying lap, meaning that there was only just one left to make it count. He rode in 1'49.055, faster than in Q1, but that was not enough to for him to make it further than in eleventh. The perfect lap was not there today, but race pace is good, and the Spaniard will look forward to a good fight on Sunday as he targets more points to maintain his lead.
Good day in the office for Moto3™ rookie Filippo Farioli who got himself his first direct Q2 ticket on Saturday. The Italian had admitted feeling much more comfortable on his bike and in his head lately, and that was noticeable today! He claimed P7 of FP3 on Saturday morning with a ride in 1'48.871, 0.868 seconds from the session's fastest man. That powered him to eighth in the combined practice times, and he qualified for Q2. The young rookie still needs to take experience when he finds himself in the fight for the pole, but today was a learning experience. He seemed a bit nervous on track and was unable to showcase his potential. His lap in 1'49.996 placed him seventeenth on the grid tomorrow. Farioli has demonstrated good pace this weekend, and will aim to take a good start to try sticking with the front group on Sunday, as he targets points. The Moto3™ race is scheduled at 11:00 LT, for eighteen laps.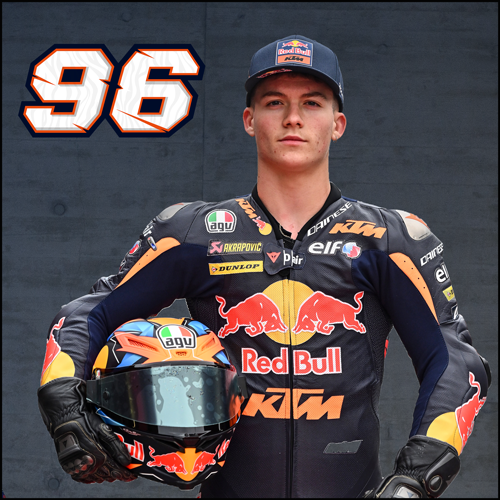 Grid Position: 11
Time: 1'49.055
Laps: 5
"It was a difficult day because we were not as fast as we wanted in both FP3 and qualifying. However, I always worked alone and my pace was good, which is going to be important for the race. I never managed to make a perfect lap, so the grid position is not what we are aiming for, but we are focused on the race, and we will fight hard to be in the front."
Grid Position: 17
Time: 1'49.996
Laps: 5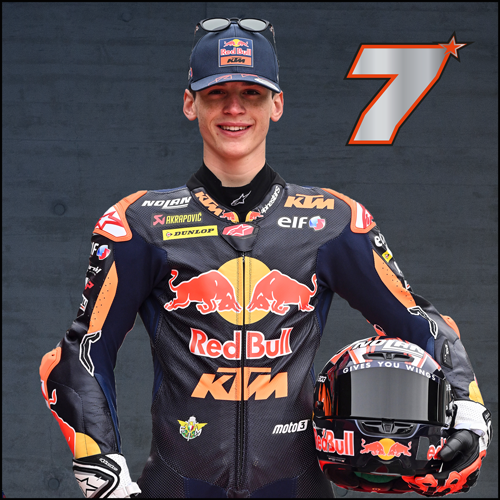 "Qualifying directly for Q2 today is a big step for me, and I am really happy with the work we did this morning. Then in qualifying, we finished P17, which is not the best position, but I know where my weakness was. I became a bit nervous and struggled to stay focused for one lap, so we really need to work on that point. Anyway, I am feeling great on the bike, and it will be possible to overtake riders tomorrow. Our goal for the race is to take a good start, and stay with the first group. Ready! "