The second half of the 2023 Moto3™ World Championship campaign kicked off on Friday at the Circuit de Barcelona-Catalunya, which was hosting round 11 of 20. Red Bull KTM Tech3's Daniel Holgado and Filippo Farioli were eager to start this Spanish leg on a circuit they both know very well, like many riders, setting the scene for a great show on Sunday morning. With perfect conditions. Holgado completed day 1 in Montmelo in P9 while Farioli sat in twenty-third in the combined standings.
Still leading the championship after the first half of 2023, Spaniard Daniel Holgado continued his title quest on Friday, looking to defend his position at the top of the standings. Track conditions were ideal this morning for the first practice of the weekend, setting up the lightweight class with space to ride fast quickly into the session. Holgado was tenth fastest this morning, with a best in 1'49.361, after having ridden most of the morning on his own. As he continued to look for a few improvements on his bike's setting in the afternoon, he finished the second practice in sixth with a time slightly faster than in the morning, in 1'49.171, meaning that he sat in ninth in the combined standing at the end of play on Friday, 0.871 seconds away from today's fastest man and title rival, Jaume Masia.
Looking to take a new breath for this second half of the championship, Filippo Farioli started his Catalan campaign super motivated after a week spent training in Spain with his teammate Holgado. This morning, he rode in 1'49.919, and was eighteenth in the standings, 1.619 seconds from the fastest time. In the afternoon, eventually the young rookie grabbed a few hundredth of seconds to take his time down to 1'49.907, meaning that he sat in twenty-third at the end of the first day. With a full day in the bag already, the number 7 will continue the work on Saturday as he has his eyes set on qualifying 2. The Moto3™ class will be back with Free Practice 3 tomorrow morning, fresh and early at 8:40 local time (GMT+2).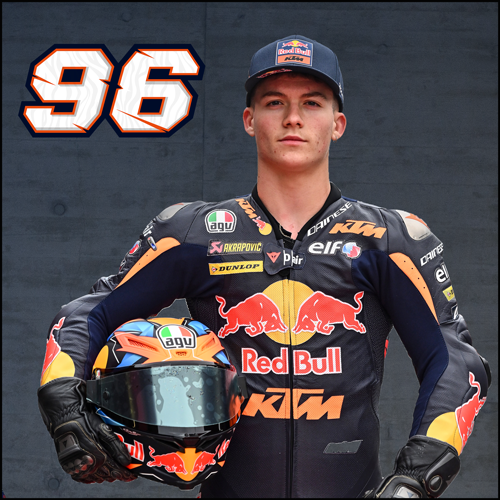 Position: 9th
Time: 1.49.171
Laps: 29
"We worked well today during both practices and I think that we found a good setting for both Saturday and Sunday. There will be a few things to improve in the morning before the qualifying, but I think that overall we have the pace and we are feeling good. Thank you to the team for their work, we will go again tomorrow!"
Position: 23rd
Time: 1.49.907
Laps: 26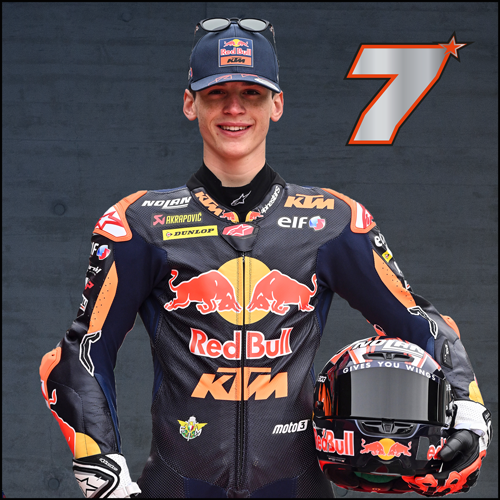 "This is not the position that we want, but I am pretty happy about today because I am feeling so much better on the bike. Sometimes I get unlucky because I always find myself in the middle of incidents and it stops me in my fast laps, and it happened to me again today. I think that we will improve our lap times tomorrow because I am feeling confident on this circuit. Looking forward to qualifying day."