The Red Bull KTM Tech3 squad continued its CryptoDATA Motorrad Grand Prix von Österreich campaign at the Red Bull Ring on Saturday, with the final practice in the morning preparing the stage for the qualifying early in the afternoon. Moto3™ Championship leader Daniel Holgado confirmed his status of contender for the win as he remained amongst the fastest on track today, and qualified second on the grid. Rookie Filippo Farioli struggled a bit more on Saturday morning, but showed decent progress in the afternoon, although a late crash in qualifying means that he will start from the back of the grid, in twenty-fourth, on Sunday.
Fourth overall at the end of day 1 with a best lap in 1'41.899, Red Bull KTM Tech3's Daniel Holgado continued to demonstrate that he is targeting big points on Sunday on KTM's turf. In the final practice under perfect weather conditions, the young Spaniard took his time down to 1'41.392 early this morning, a lap placing him fifth overall, with a 0.195 second-gap to the top. Eyes on the front row on KTM's lands, Daniel Holgado went into full attack mode in qualifying 2, pulling a fast lap in 1'41.543, and reached at the same time the fastest speed of the session with a speed of 221,5 km/h. Eventually rider Collin Veijer got the best of Dani towards the end of play, so Daniel Holgado took P2. Mission of the day accomplished, eyes on the prize tomorrow, as many will want to lift the trophy at the Red Bull Ring on Sunday, including our own Dani.
After his average Friday at the Red Bull Ring, there was space for improvement for Filippo Farioli, who was not able to demonstrate his potential on day 1. This morning, he took his time down to 1'42.918, but with all riders so close from each other, that left him in P25 in the combined standings, meaning that he had to go through the first qualifying. The stage was set at 12:50 local time for the lightweight class, with four Q2 tickets to grab. Filippo and his team tried a few changes on the bike to help the young rider to find more confidence on the Red Bull Ring, changes which appeared to work. He rode a few good laps, was improving his sectors and felt better on his KTM, but too much speed at turn 4's entry caused him to lose the front, a great shame for the number 7. He will start the Austrian Grand Prix from P24, but will be fully motivated to make it in the points on Sunday, when the lights go out at 11:00, for twenty-laps.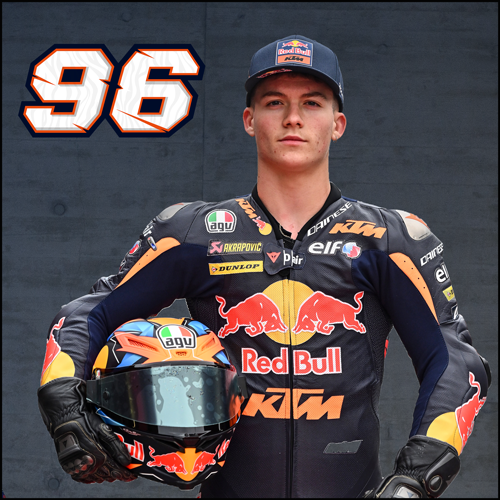 Grid Position: 2
Time: 1'41.543
Laps: 8
"Amazing job with the team today at the Red Bull Ring. We were strong both this morning and in the qualifying, with a great lap in Q2, so I am very happy to be starting from the front row in second, because this is the home GP of both KTM and Red Bull, and I want to do well here. Today was a good day, but tomorrow is what matters. Ready to fight!"
Grid Position: 24
Time: 1'43.004
Laps: 8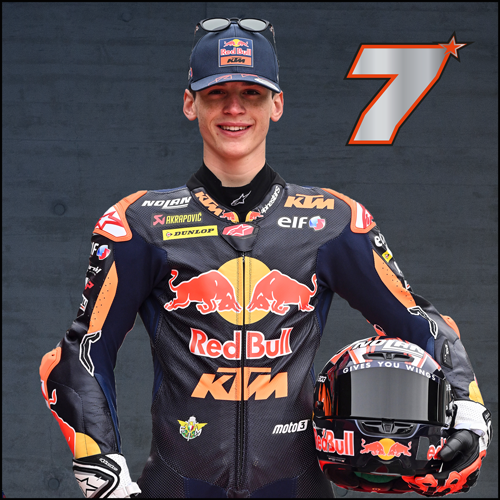 "I did not feel good on the bike this morning in P3, so I logically was at the back in the combined standings. For qualifying 1, we tried a big change to help me ride better, and I felt that change, so it was very positive. Towards the end of the session, I was more focused and more confident on the bike, I improved a lot in the first sector while I was riding on my own. In the last lap, I entered turn 4 with too much speed, and lost the front, which is a shame. However, the changes we made were positive, so I will try my best to fight for points tomorrow. We are not having an easy weekend, but we will give everything we have on Sunday."