The rain ruled the game in Silverstone on Saturday and left Red Bull KTM Tech3's riders Daniel Holgado and Filippo Farioli facing a completely damp track in the morning for their final Free Practice, before it eased down a bit in the afternoon for the qualifying sessions. However, things worked out pretty well overall, with Daniel Holgado set to start the British Grand Prix from the front row in third. Filippo Farioli will start from the twelfth position, as he got his best qualifying result of the season.
Saturday's weather forecast was in the mind of all on Friday, and getting a good lap time was key to make it to the final qualifying. With the damp track in FP3, the times obviously did not go down for the entire class. Eager to get track experience in the wet, Daniel Holgado jumped on his KTM early this morning, but got caught by the damp in his early laps at turn 11. Luckily he was good after a quick stretch. He did not return on track for the rest of the session. His fourteenth position from Friday meant that he qualified directly for qualifying 2. In the afternoon, Dani reassured after a tricky morning session, and was amongst the contenders for the pole most of the session. He rode his fourth lap in 2'25.607 just before he suffered a nasty crash. Fortunately, that lap was enough for him to make it to Parc Fermé, without his bike though. Daniel Holgado, who is ok despite his crash, will start from the front row in third on Sunday, as he looks to come back in full force from the summer break.
His teammate Filippo Farioli did pretty well in the wet this morning as he rode his fastest in 2'33.754 and finished fourteenth of Free Practice 3, a bit less than two seconds away from the fastest man in the rain this morning. However, the rain also meant that he did not improve his lap time, and his P22 from Friday meant he had to go through qualifying 1. The rain eventually calmed down early afternoon as Filippo jumped on his KTM at 12:50 local time (GMT+1), leaving slightly better conditions for the rookie. Looking confident in these tricky conditions, Filippo set a good pace in the first qualifying session. Provisionally in the four first spots, he continued to increase his rhythm until he rode his fastest lap in 2'26.740 to ensure a fourth place, meaning that he qualified for Q2. As he joined the fastest riders in the next qualifying session, the young rookie gave an extra push and took his time down to 2'26.651, to finish in twelfth. This is the best qualifying result of the rookie this season, and he will be looking forward to starting closer to the front with hopes to do a good race on Sunday. Don't miss what is set to be an exciting race as lights will go out tomorrow at 11:15 LT in Silverstone.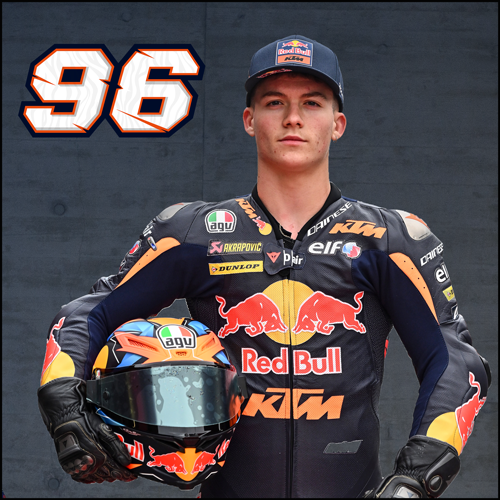 Grid Position: 3
Time: 2'25.607
Laps: 4
"It is a very important qualifying result for us today as the track conditions have been difficult all day. I crashed two times, one time in FP3 and another time at the end of Q2, but I still managed to ride a very good lap. We have a good pace, we are feeling strong, so I am looking forward to fighting tomorrow in the race."
Grid Position: 12
Time: 2'26.651
Laps: 5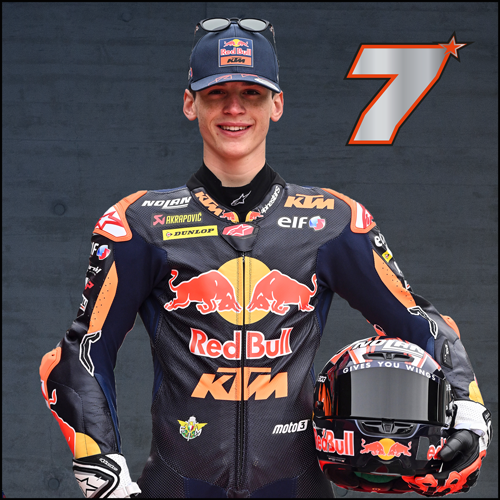 "I got my best qualifying of the season, so I am happy about our Saturday, a much better day than yesterday. Of course track conditions were different, but we found a good setting for the wet track and I felt good both on track and on the bike. We will start from P12 tomorrow, so I will do my best to try staying with the front group to learn as much as possible. Let's go, team!"