Red Bull KTM Tech3's Daniel Holgado and Filippo Farioli returned on track fresh and early at 8:40 local time (GMT+2) on Saturday morning at the TT Circuit Assen for the third and final free practice before the qualifying sessions. Both riders faced a very difficult Saturday with both being unable to overcome their difficulties this afternoon. Holgado will face a huge challenge on Sunday as he will look to defend his championship lead from the back of the grid, and Farioli will line up in twenty-first.
Filippo Farioli closed the first day of the Dutch Grand Prix in twenty-third after working mainly on his own. This morning, the rookie went for a different strategy as he decided to get into a group of riders to learn from their trajectories and eventually benefit from a good slipstream. He improved his time to 1'42.924, slightly faster than yesterday's best lap in 1'43.048. Shortly after that, a contact with ex-Red Bull KTM Tech3 rider Adrian Fernandez saw him going down at turn 6. The young boy was taken to the medical center for a medical check, but things seemed to be good for him. In qualifying, he saw two of his laps being cancelled after touching the green zone, meaning that he had only one lap that counted. His best in 1'42.408 placed him twenty-first on Sunday's grid, as he will aim to take a strong start and overtake as much as possible to reach his goal, scoring points.
Friday was not easy for World Championship leader Daniel Holgado, who suffered two crashes in both practices, but the young rider kept his head on his shoulder and still managed to pull a lap at the end of P2 which powered him to tenth of the end of the day, with still one practice to go. In Practice 3, the number 96 did not seem to find enough comfort on the Cathedral of Speed and he lacked a few hundredth, which pushed him out of the top 14 in the combined standing, in eighteenth. What we can clearly call 'a day without' continued in the afternoon for Holgado who completely missed out on his qualifying session, unable to do one single good lap. The Red Bull KTM Tech3 rider will have a mountain to climb on Sunday if he wants to defend his 41 point-lead in the championship, as he will start the Dutch Grand Prix last on the grid. See you on Sunday at 11:00 local time (GMT+2).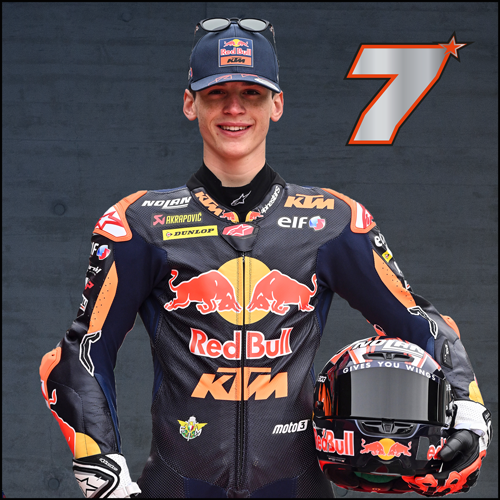 Grid Position: 21
Time: 1'42.408
Laps: 6
"This morning we crashed in P3 because another rider took me down, so I lost time unfortunately. In Q1, I went two times in the green so I got two laps cancelled, and this left me without many laps left. Then in the end, I felt the pressure to not make a mistake, and my lap was not good enough. We will start from P21 tomorrow which is not what I was aiming for. It will be important to take a good start in the race, and overtake as much as I can. I really want to do a good race and finish this first half of the season well."
Grid Position: 27
Time: 1'43.233
Laps: 6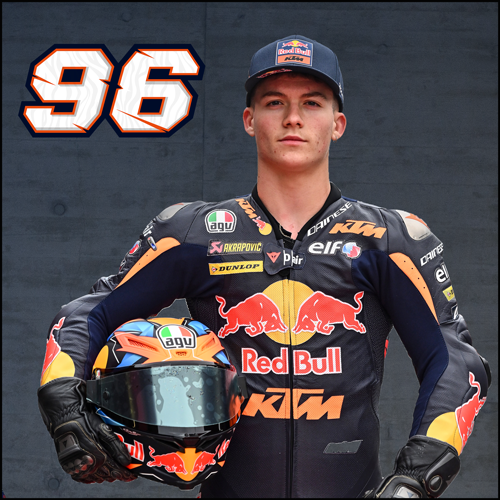 "Yes, it was a difficult day. We did not manage to do one single good lap in qualifying, so that means we will start from the back of the grid. I am happy with the bike, as always, I feel good, but it just did not work today. We have a huge job tomorrow."