A heavy morning rainfall left Red Bull KTM Tech3's Daniel Holgado and Filippo Farioli with a completely damp track ahead of their final practice session at the Sachsenring. The lightweight class had already faced the rain in Friday's practice 2, meaning that the times from P1 became even more important this morning. Eventually the sun showed up for the qualifying sessions, at the end of which Daniel Holgado and Filippo Farioli respectively set themselves up with P7 and P18 starts for Sunday.
Sixth overall on Friday morning, World Championship leader Daniel Holgado took on as much wet track time at the Sachsenring as he could this morning in anticipation of a potential wet qualifying. He rode his fastest in 1'43.262 this morning, but that was his 1'28.843 lap from P1 which qualified him directly to Q2, still in sixth. In the afternoon, the sun was out again with fully dry conditions. His first two laps were not as good as he had hoped, so after a quick return to the pit box, he gave an extra push out there to ride his fastest in 1'26.826, to claim a seventh position on the grid for Sunday's race. Dani showed great consistency on both dry and wet over the last two days, and will head to the grid with the aim to score important points for the championship.
After mixed feelings on the wet yesterday afternoon as he finished twenty-first in the combined standings, Filippo Farioli seemed to have found a better way to ride his KTM in the wet this morning, as he claimed P6 with a 1'42.230, 1.307 seconds away from P3's fastest man. However, his retained time was his 1'27.820 which put him in twenty-one overall, meaning that he was on the entry list of the first qualifying session. In Q1, Farioli battled it out for the four first positions, and it paid off as the rookie's fastest in 1'27.707 qualified him for the final qualifying session, his second of 2023. At the end of a busy Q2, the young italian got himself a P18 start with a lap in 1'27.694, for the Motorrad Grand Prix Deutschland, scheduled at 11:00 GMT (+2).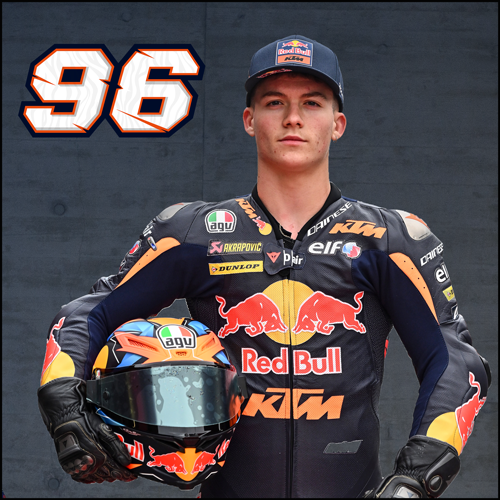 Grid Position: 7
Time: 1'26.826
Laps: 6
---
"This morning's Free Practice 3 was very rainy so it made things a bit more difficult. In qualifying, although we did not do a perfect lap, our pace was good so I feel very positive for tomorrow's race. I am ready for the fight!"
Grid Position: 18
Time: 1'27.694
Laps: 7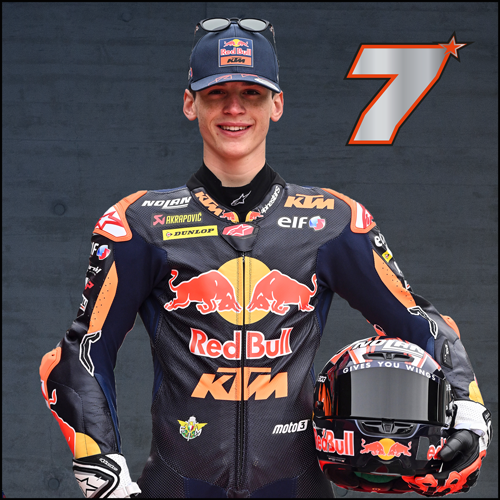 ---
"I am happy that we qualified for Q2, although I think that we had potential to do a better lap, but it was good either way. Then in the final qualifying session, I did my first run with used tyres when many other riders went out with new ones. For the second run, we changed to new tyres and then I felt much better and more confident. However, within the final laps, it is always crazy, and it is difficult to ride a clean lap without having to overtake. We will try to take a good start tomorrow, and stay with the fast riders at the front."