With just enough time to recover from Moto3™ World Championship leader Daniel Holgado's triumph at the Gran Premio d'Italia, Red Bull KTM Tech3 travelled to Germany this week for the Motorrad Grand Prix Deutschland, the second leg of June's triple header. If the morning was all sunny and shiny, the afternoon was a different vibe, with the rain coming in just in time for the afternoon practice. Daniel Holgado made the best of the mixed conditions as he claimed P6 on Friday, while Filippo Farioli closed the day in P21.
Spaniard Daniel Holgado headed to the Sachsenring with a thirty-five point lead in the riders championship following his third victory of 2023 last week in Mugello. In his rookie season in 2022, he had claimed P6 at the German Grand Prix, and was heading to this season's seventh round as a contender for the win. In Practice 1, he was amongst the fastest riders on track on the 3.671 km layout, which saw rider Ayumu Sazaki take a new all time lap record of 1'25.840 early this morning. Dani took the sixth position in the timesheets, in 1'26.843. In the afternoon, the rain came around just in time for Practice 2, leaving Dani waiting in his garage to study how the other riders were evolving. Eventually, he left with fifteen minutes to go in the session. He rode only seven laps, with a fastest in 1'40.649 and wrapped up Friday sixth in the combined standings.
On the other side of the garage, rookie Filippo Farioli was looking for a fresh restart following his disappointing DNF at his home Grand Prix in Mugello, which saw him being taken down by another rider in the first lap of the Moto3™ race. The italian boy was on the podium in third last season in the Red Bull MotoGP™ Rookies cup, so heading to the Sachsenring with this in mind will be a positive bonus for him. In Practice 1, the eighteen year-old rider rode his fastest lap in 1'27.820, less than two seconds from this morning's fastest lap, and was in P21. In rainy P2, Filippo did not even have time to do one lap before a red flag forced the lightweight class to go back to their teams, until the pitlane re-opened at 13:40 LT (GMT+2). The feelings in the wet were not as good as in the morning for the italian rider, although he admitted heading to qualifying day with positive feelings after his first day at the Sachsenring in Moto3™. He closed day 1 in twenty-first. Both Red Bull KTM Tech3 riders will be back in action at the ring on Saturday, at 8:40 LT with the final practice, before the qualifying sessions scheduled to start at 12:50.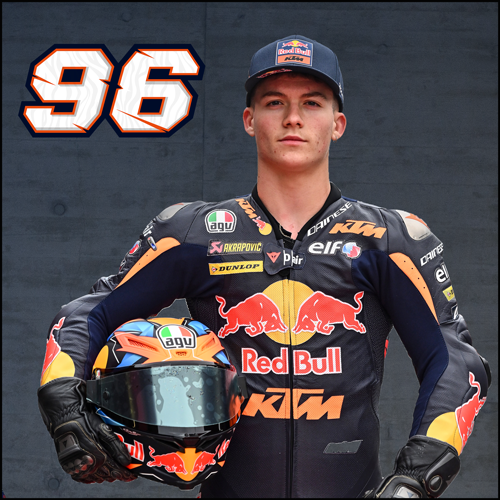 Position: 6th
Time: 1'26.843
Laps: 24
---
"The pace was not bad today, but we will need to improve tomorrow if we want to aim for front row positions. The conditions in Practice 2 were not easy with the rain, but I am happy with my pace in both dry and wet today. Thank you to my team, and I look forward to tomorrow."
Position: 21st
Time: 1'27.820
Laps: 31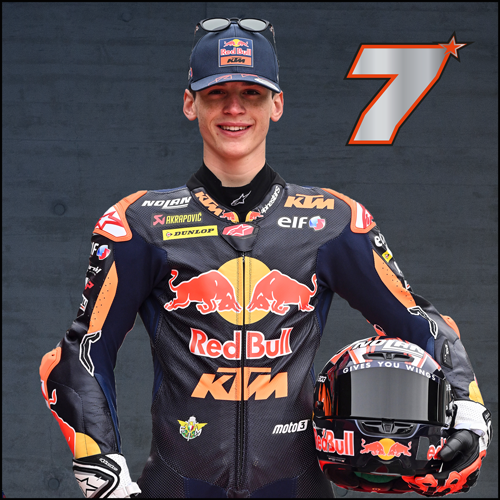 ---
"It was a rather good day overall for the first day here in Germany. This morning, I rode pretty much on my own and we tried different settings. For Practice 2, we made some adjustments, but then the rain came around. The feelings were not as good as in the morning in the wet with the modifications. Either way, tomorrow we will continue improving, riding alone, and maybe I can try to get a good slipstream to get a good lap time reference. Looking forward to qualifying day."