It was with mixed weather conditions that the Red Bull KTM Tech3 crew continued their campaign at the SHARK Grand Prix de France on Saturday. Practice 3 was declared in the wet while the sun and a dry track were at the rendez-vous for the qualifying sessions in the afternoon.
Already amongst the fastest riders on Friday in Le Mans, current championship leader Daniel Holgado continued to reinforce his status as one of the contenders for the victory on Sunday. Despite a small crash in rainy P3 this morning, the young boy was the third fastest under the rain with a fastest lap in 1'54.203, and qualified for Q2 with a fifth place in the combined standings. At 13:15 (GMT+2), the Spaniard headed on track with a clear objective in his mind: a visit to Parc Fermé on his team's home ground. The first run of the session was rather average, but eventually Dani registered his best lap of the weekend (so far) in 1'41.958, meaning that he finished in third and was allowed to Parc Fermé! The pace has been strong again so far for the Moto3™ rider, and he will want to do his best on Sunday, and why not win his second race of the season, on his team's home turf.
Filippo Farioli continued to progress on Saturday at the Bugatti Circuit and registered his best qualifying result of his rookie season. He was already provisionally qualified for Q2 at Friday's end of play, and the rain this morning meant that not many riders improved. Farioli qualified directly for the final qualifying session with an eleventh position, thanks to his P2 time in 1'42.708. In the afternoon, the feelings were not the same on both the bike and the track. A few mistakes and probably some stress for his first Q2 meant that Filippo was unable to replicate his lap times from Friday. He will start the French Grand Prix from P17, and will be eager to do well on Sunday, when the lights go out at 11:00 (GMT+2) for twenty laps.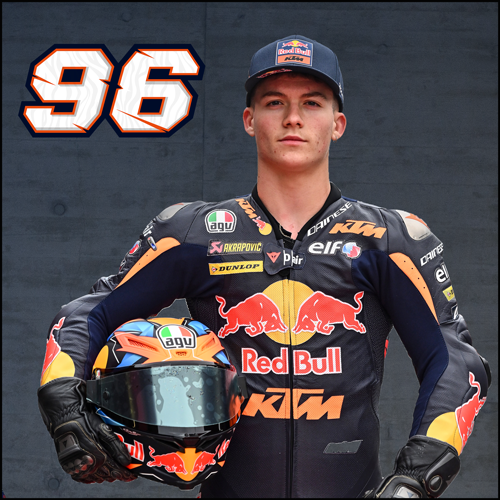 Grid Position: 3
Time: 1'41.958
Laps: 8
---
"We did a lot of work on the bike's setting with my team and the feelings were really good today. We will start from P3 tomorrow and I am ready to fight for the victory on Sunday. Thank you to my team for their work, we did a great job today in Le Mans."
Grid Position: 17
Time: 1'43.435
Laps: 7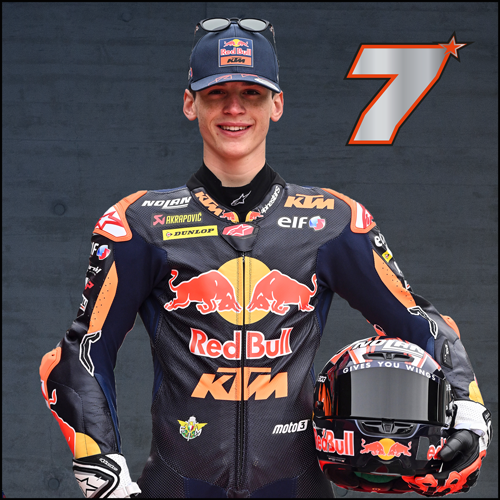 ---
"I am not very happy with our second qualifying session. I was probably a bit stressed because it was my first Q2, and I made many mistakes and lost focus. We also made some changes on the bike which were not positive, so we will work on it tonight. For tomorrow, it will be important to take a good start and stay with the first group. It won't be easy, but anything can happen, so I am looking forward to the race."