Unlike the MotoGP™ class who had to return on track directly on Monday following the Spanish Grand Prix, the lightweight class was able to rest and prepare for the Official Moto3™ Jerez Test on Tuesday. Daniel Holgado, Filippo Farioli and the rest of the class had their day split into three sessions as they were sharing the track with the Moto2™ boys.
Still leading the championship after four rounds, Spaniard Holgado had a day off to cool down his arm pump injury, one that caused him again pain towards the final laps of the race on Sunday. Therefore, the goal of the day was to work on a few things that a normal race weekend schedule would not allow, without pushing too hard on his arm. If he was initially meant to skip the test to heal his injury, Dani considered the test too important to miss it and prefered taking it easy while doing some work for the next rounds. In the first session, he rode his fastest lap in 1'46.876, and in the second session, he improved to 1'46.831 to finish fourth of the session, although the fast laps were not the priority of the day. He completed the day in P11 after thirty-six laps, behind Sunday's race winner Ortola.
Filippo Farioli was just coming out from the best weekend of his rookie season with a first finish in the points on Sunday in P14. Highly motivated to score more and continue his progress, the young boy based his day on the experience of the four rounds he had in the pocket to build his programme. He tried many different things, different bike's settings with the main goal to feel the most confident possible on the bike if he wants to be able to get into fights on Sundays. He worked hard during the first session (twenty-four laps) and rode his fastest in 1'47.281. In the following session, times did not go down, but he spent another twenty-four laps with different settings. Due to difficult track conditions, he did not go on track for the final session. He completed the day in P14. There were some positives from today that he will bring with him to the next round as Red Bull KTM Tech3 is set to head to Le Mans for the French Grand Prix, on May 12-14, 2023.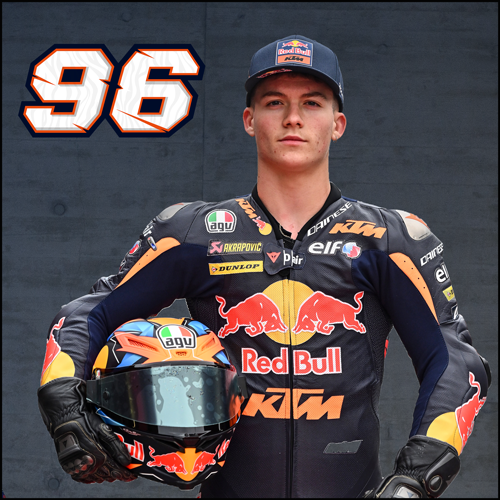 Position: 11th
Time: 1'46.831
Laps: 36
---
"We don't have much time during the weekends to test things properly, so today was very important to continue building our championship and become even stronger. We were able to try a couple of settings, and we had positives and negatives, but we gathered good information that we can use for the next rounds. The lap times are fast, the bike is strong, I am super happy with the work done with my team, so thank you to them. Let's go to Le Mans next week!""
Position: 14th
Time: 1'47.281
Laps: 48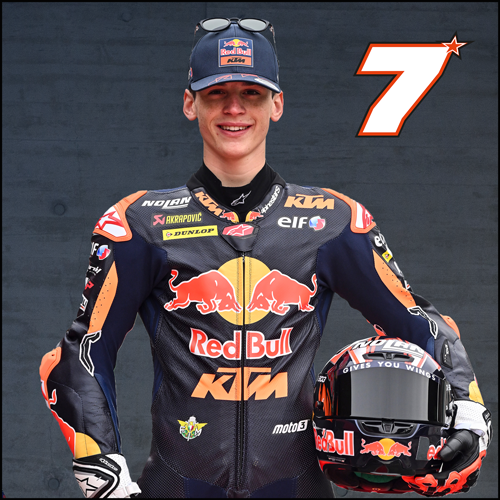 ---
"It was not a bad test overall although we did not have great conditions. In the afternoon, it was really windy, and hot, so we only did the first two sessions of the day and skipped the third one. We tried many things, different settings and we now have a better understanding of what we need to do, and towards which direction we need to work. We had a great weekend here in Jerez, and today's test was great to try things that we don't have time to work on during the race weekends, so I am feeling positive about the day. In Le Mans, we will try smaller things to finish adapting the bike to my riding style. Good few days here in Spain, I can't wait to go to France next week!"