Not even a full week has gone by since the Portimao Official Moto3™ Test, and Red Bull KTM Tech3's new riders Daniel Holgado and Filippo Farioli were already back on track on Friday at the Autódromo Internacional do Algarve. The 2023 Moto3™ World Championship officially took off in Portimao, and it started quite well for Daniel Holgado who topped the timesheets, while teammate Filippo Farioli made his debuts in the lightweight class.
Amongst the fastest riders during all three test days on the Portuguese rollercoaster last week, new Red Bull KTM Tech3 recruit Daniel Holgado started his 2023 campaign in the best way you can: being the fastest on track! Starting his second season in the Moto3™ class, he set off for the first practice at 9:00 local time (GMT+0). Right away, the young Spaniard settled as one of the fastest riders with a best lap in 1'48.305 that placed him second in the timesheets. In the afternoon, track conditions were really good meaning that times went down. Holgado improved his time to 1'47.320 (-0.985 secs), a time that powered him to the top of the timesheets. Fastest rider on Friday, he will aim to replicate his performance on Saturday for the first qualifying of the season.
Rookie Filippo Farioli from Italy completed his first day with his new team. After a positive Portimao Test last week during which he found a good bike setting for the Portuguese Grand Prix, Filippo continued his learning curve on Friday morning. Despite a small crash towards the end of the first practice, his best time in 1'49.370 placed him in P19. In the afternoon, the young Italian faced a small loss of confidence on his KTM after his fall, and seemed to struggle a bit more. He still managed to improve his lap time to 1'49.177, and finished twenty-sixth of the combined standings. He will look forward to Saturday and focus on doing a good final practice session, before the first qualifying of 2023.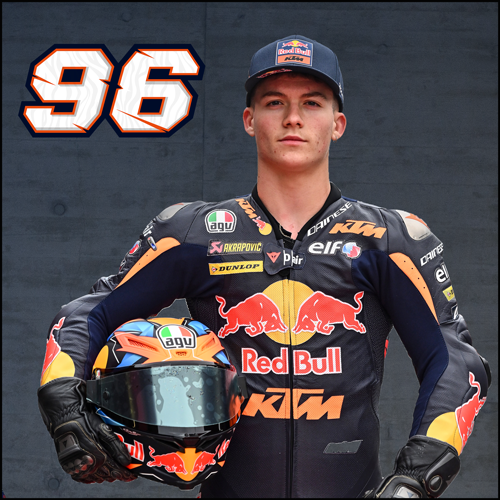 Position: 1st
Time: 1'47.320
Laps: 30
---
"I am very happy about my first day in Portugal. During the test last week, we worked well with the team and found a good bike setting, which is why I was confident and fast today. Our pace is good, and on a fast lap, we have a good rhythm.Tomorrow, we will do our best to start from the front row."
Position: 26th
Time: 1'49.177
Laps:29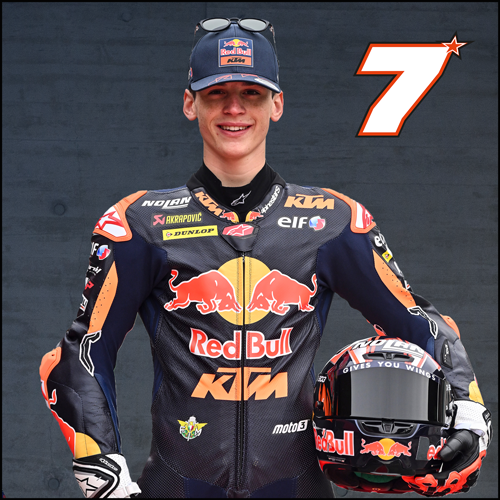 ---
"It was a challenging first day today. I am a bit angry at myself because I made a mistake at the end of P1 this morning, crashed, and it cost me confidence on my bike. We will reset tonight, and start a new day tomorrow. We need to remain calm, the confidence will come back again, and we will do our best to do a good qualifying day."