On the eve of entering into the first race week of the 2023 World Championship, the Moto3™ pre-season came to an end on Sunday in Portimao, Portugal, with Daniel Holgado and Filippo Farioli from Red Bull KTM Tech3 completing their third and final day of testing on the Portuguese rollercoaster. Fast during the first two days, Spaniard Holgado was once again amongst the fastest of the lightweight category, and rookie Farioli continued to impress after just three days.
No sign of rain in Portimao on Sunday morning, meaning that the action could start on schedule for everyone, at 9:30 local time (GMT+0). With the confidence gained over the last two days, Holgado completed twenty-two laps in the first session of the day and was amongst the seven riders to go under the 1'48 this morning, thanks to his twelfth lap in 1'47.971. Despite his small crash yesterday, Italian Farioli jumped back on his KTM for his final day. Lap times also went down quickly for the rookie, 1'48.306 being his best lap of session 1.
For the penultimate session of the Official Portimao Test, more riders improved. As he looked to have validated his bike's setting with his mechanics, Daniel Holgado worked with regularity during the half day session and grabbed a few more hundredths of seconds to complete the one hour and ten minutes slot in P5 with a personal best of 1'47.423. Farioli was amongst the riders managing to take their lap times under the 1'48 on session 2 and completed the session in P14 with a fastest lap in 1'47.964.
In the last pre-season session, Holgado finalized his testing programme with another twenty laps but did not manage to take his lap time down. His fast lap from session 2 in 1'47.423 placed Daniel Holgado sixth in the timesheets at the end of the day. On his side, Farioli did a test with new tyres and completed another seventeen laps, despite a small crash towards the end. He closed the Portimao Test in P16 in the combined standings.
No more testing, more racing! The Red Bull KTM Tech3 team is more than ready for the 2023 campaign, set to be really exciting and full of surprises. Daniel Holgado and Filippo Farioli will be in Portimao in just one week's time, for the Portuguese Grand Prix. See you in a week!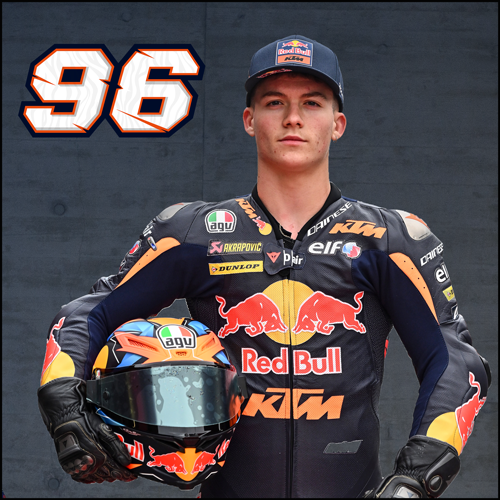 Position: 6th
Time: 1'47.423
Laps: 65
---
"We have completed the final test of the pre-season and I think that we did an amazing job over the last three days with my new team. Everyday we were strong and we improved day by day, I felt strong on the bike and I am confident for the new season. I can not wait to go racing... so see you in a week!"
Position: 16th
Time: 1'47.964
Laps:62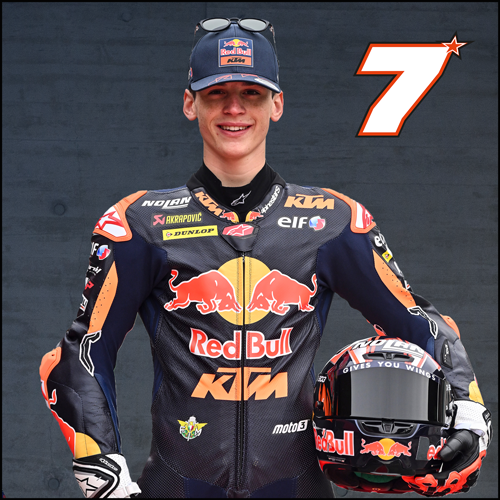 ---
"We worked a lot over the past three days here in Portimao: we tried many things, did many laps but in the end we managed to get a bike setting that I like a lot. I would like to use it for the race next week, because the work on the race pace was very positive. We still have a few things to work on of course, including the time attacks in order to get a good qualifying position for the race, but overall I am very happy about the work done with my team. I am ready to start the season!"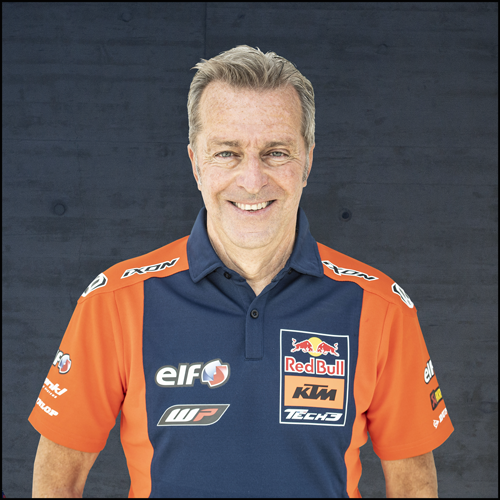 ---
"Mission accomplished for the Red Bull KTM Tech3 team here in Portimao. If I might say, three days of testing in a row might be a bit too much for the lightweight category. We will exchange on the subject with the other team managers, but it might be a format that needs to be reviewed for next season. It was important to have the opportunity to test here in Portimao ahead of the opening race in just one week which will also take place at the Autodromo Internacional do Algarve. We did a lot of laps and worked really well in great track conditions.
I have been very impressed by Daniel Holgado's attitude: he is very calm, focused, does not look for anybody to help him, does his laps on his own, is fast on track and is not looking too much at what the others are doing. I want to thank him for his work, his involvement and his professional attitude. He is set for a great season in the Moto3 World Championship, and I strongly believe that we will experience great things together.
On the other side of the garage, rookie Filippo Farioli did a fantastic job. This category is difficult because the level is so high and everyone is very close to each other, but he kept his head down and put the work in. I really like this young boy: he is full of life, energy and is always joking around. In addition to having a great personality, he is a very talented rider and I am proud about the huge steps made here in Portimao with him to get him ready for his first full season in the category. Thank you to his team led by Jose Ruiz. Of course, his target is different from his teammate's, but we can aim for Top 15 results with him.
Let's digest the three days of work done here before we head to the first round of the Moto3 World Championship next week. There has been a lot of pressure over the last three days, a lot of crazy track action and many riders waiting for each other, so it will be important for us all to relax to start the season on the right foot and without this negative pressure. We are ready to race!"