Red Bull KTM Tech3 will be traveling to Asia with big smiles on everyone's face as the crew is leaving MotorLand Aragon with their best team's result of the season as both Deniz Oncu and Adrian Fernandez finished in the top 5 today.
Fast on track all weekend, Deniz Oncu was starting the Gran Premio Animoca Brands de Aragón from P13 following a disappointing qualifying session during which he encountered a technical issue. When the lights went out at 11:00 (GMT+2) this morning, he made it to the Top 5 within five laps but the top 3 riders had already made the gap, making it harder for Deniz to catch up with them. He rode in a similar pace to the top front guys, even setting a new fastest lap record (1'57.896). He finished fourth and grabbed another thirteen points for the championship before heading to Japan.
Teammate Adrian Fernandez was starting from P15 but had been feeling confident all weekend with promising lap times. When the race started, Adrian took a really good start and jumped to the Top 10 within a couple of laps. Clearly wanting for a good result today, he attacked the entire race as he progressively made his way to P5 behind his teammate. The following lap, he got pushed away and found himself in P14, but produced an incredible remontada all the way to P5. The Spaniard grabs his best Moto3 result and will head to Motegi Circuit with high hopes of replicating this performance.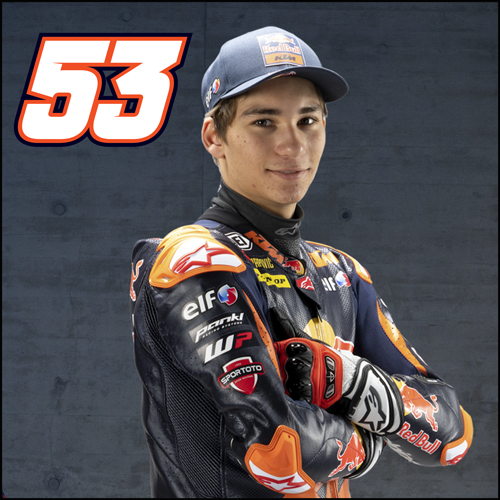 Position: 4th
Championship: 6th
Points: 153
---
"I tried to take a good start, but the top 3 guys made the gap really quickly, so it was difficult to catch up with them. I did my best again today and tried everything I could. It is another P4 for me and important points for the championship before we head to Asia."
Position: 5th
Championship: 19th
Points: 40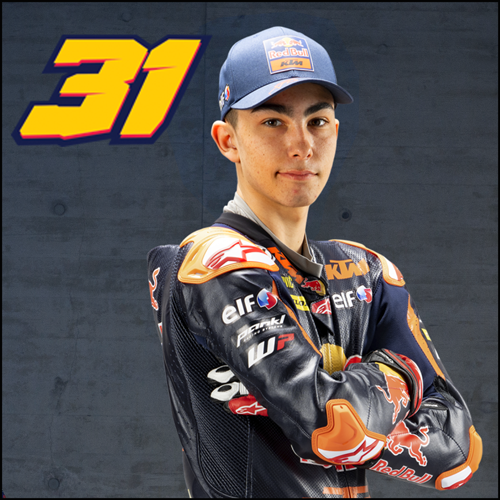 ---
"Fantastic day. I have no other words. It was not an easy race at all, there were a lot of battles with other riders but I was feeling really good on the bike. I was focused and did some good overtakes. To finish in P5 from P15 is incredible and I am really proud of the work we have done with the team. Thank you for their support this weekend. Let's head to Asia now!"
---
"Great overall team performance here in Aragon for the Red Bull KTM Tech3 team. Considering last season's result, we knew we had potential to be on the podium with Deniz Oncu, but the unfortunate technical issue encountered in Q2 saw our podium hopes going to smoke if I shall say. Deniz took a good start, but the top 3 made the gap quickly which is a bit unusual in Moto3. They rode smartly, did not disturb each other and had a strong pace. Deniz was lapping in a similar pace, but was too far to catch them, so the main target became the P4, which he has achieved today. We take important points for the championship while P3 is still reachable, so we'll keep fighting until the end.
On the other side, huge congratulations to Adrian Fernandez for his weekend. The qualifying position was not ideal, but he managed to make a good start to the race with a great pace. Although he was pushed out of the track quite aggressively, he put his head down to finish just behind his teammate, in P5. The recovery from P13 to P5 in the last few laps was incredible to watch, so I just want to congratulate him for his professional behaviour all weekend long. He has worked a lot since the start of the season, learned a lot, and he is getting the rewards with his team.
We still have a few races left and I am not afraid to say that we can target the podium, of course with Deniz, but also with Adrian. We will celebrate this team's result before we pack everything as we are now headed to Japan. Let's continue the good work!"