Following a positive Friday, Red Bull KTM Tech3's Deniz Oncu and Adrian Fernandez continued their efforts on Saturday at the Misano World Circuit Marco Simoncelli. They both provided incredible performances today, as Deniz Oncu will start the Gran Premio Gryfyn di San Marino e della Riviera di Rimini from the pole position, another Italian success after reaching the pole position in Mugello earlier this year, while Fernandez will line up from P10.
Provisionally qualified for the final stage of the Moto3 qualifying, the young Turkish Oncu managed to improve his lap time to 1'42.014 in the final free practice session this morning. His seventh position in the combined standing secured him a ticket to Q2. As the rain invited itself in the afternoon, Deniz gave his all despite a shoulder injury, and rode even faster than Friday as a late lap in 1'42.448 powered him to P1. Oncu grabs his third pole position of the season, and will do everything he can to stand up on the podium on Sunday.
Close to the top 15 on Friday (P17), his teammate Adrian Fernandez appeared confident on the Italian layout and rode faster this morning with a personal best of 1'42.701. All the times were really close in the lightweight class, and his time placed him twentieth at the end of the three free practices. In Q1, the young Fernandez fought hard as his lap in 1'42.802 allowed him to clinch the last qualifying spot to Q2. As track conditions started to get slippy in the final qualifying stage, Adrian's lap 1'42.810 got him a tenth position on tomorrow's grid. Both Red Bull KTM Tech3 riders will give their all on Sunday, at 11:00 (GMT+2), for twenty-three laps.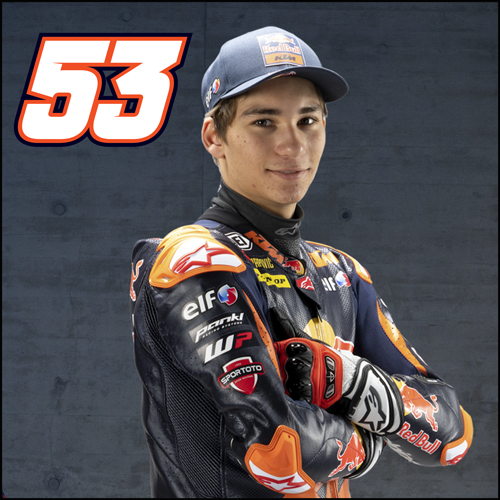 Grid Position: 1
Time: 1'42.448
Laps: 9
---
"First session of the weekend on a tricky track as it slightly started to rain at the beginning of the qualifying. It was not easy, but I was able to do a clean lap and I got the pole in the end, which I was not expecting to be honest, so this is amazing. Twenty-three laps tomorrow will be challenging because of my shoulder injury. We are doing everything we can to release the pain, so I will fight hard for points tomorrow."
Grid Position: 10
Time: 1'42.810
Laps: 9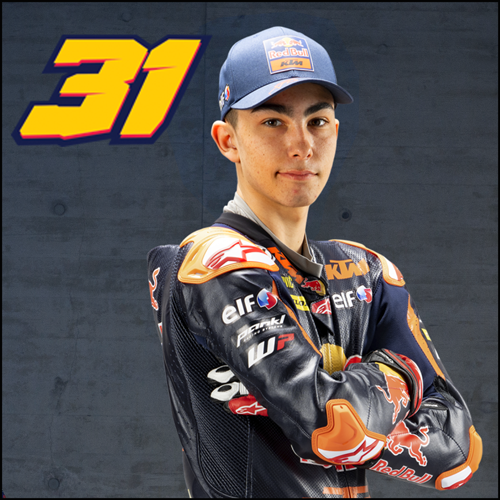 ---
"I am happy that I went through the final qualifying stage. I improved throughout the day and did my best to go to Q2, especially after being so close from the top 15 yesterday. It started to rain a bit so it was not easy, but I am happy to start tomorrow's race from P10. Thank you to my team for their work today!"