Who ever said it was always raining in Great Britain? The track action resumed this morning in sunny Silverstone as Red Bull KTM Tech3 duo Deniz Oncu and Adrian Fernandez were both on the lookout to secure a good grid position for the British Grand Prix, scheduled on Sunday at 11:20 (GMT+1) for seventeen laps.
Completing the final 14 at the end of the first day, Deniz Oncu was looking to transform his provisional Q2 spot into a Q2 ticket during the final free practice session. The young Turkish admitted feeling confident on the British layout as he continued to impress after taking over the second position of FP3 with a 2'10.833. In a very busy qualifying 2 session, Deniz got a personal best lap of 2'11.180 which placed him sixth when the flag waved for the end of the action. It is a good performance for the number 53 who is still on the lookout for a 2022 podium.
His teammate Adrian Fernandez finished Friday in P12 and was also aiming to qualify directly for the final qualifying session. Although he managed to improve his pace to a personal best of 2'11.828 in FP3 this morning, he placed himself in P21 overall meaning that he had to go through the first qualifying session. Confident on his bike, the young Fernandez kicked off the session very well and placed himself rapidly amongst the four fastest riders with a lap in 2'11.750, his best of the weekend so far. He eventually came short and missed out on the Q2 spots by 0.12 seconds. Tomorrow, Adrian will start the British Grand Prix from the twentieth position on the grid, but he has proved in recent races that he is a Sunday man and will try to remain faithful to the image he has been slowly building.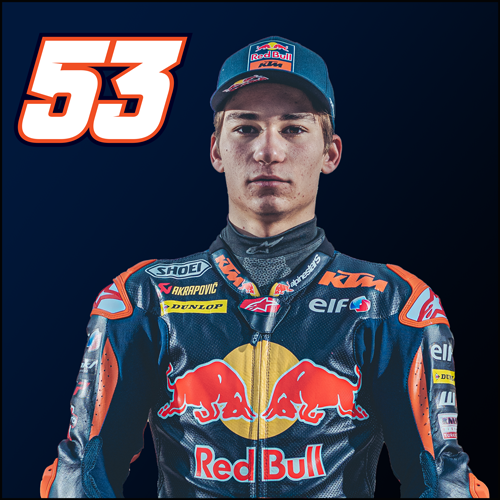 Grid Position: 6
Time: 2'11.180
Laps: 6
---
"I am happy overall with how the weekend is going. I feel good on the track and I have a good pace. Starting from P6 is good and we know what we will have to do tomorrow if we want to get a good result. Racing is back, so let's enjoy it!"
Grid Position: 20
Time: 2'11.750
Laps: 6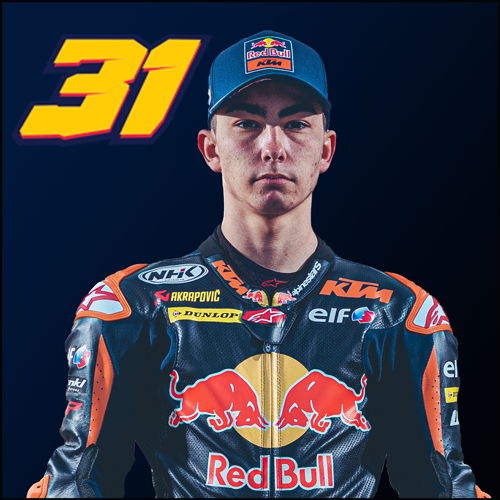 ---
"I had a good Friday yesterday but this morning I was not fast enough to secure a Q2 spot. In the Q1, I had a really good pace and felt good on the bike. Unfortunately, I missed out on the Q2 places by very little. Sometimes it is like this. I am confident that tomorrow we will be able to do a good race."