It was the final qualifying day before the summer break today for the Red Bull KTM Tech3 crew who was hoping to start the eleventh round of the 2022 Moto3 World Championship with good spots. Track conditions were totally different to Friday as the sun shone over the paddock most of the day, leaving the track fully dry ready for faster laps.
Adrian Fernandez seemed to struggle with the mixed conditions on Friday but appeared more comfortable with a dry track on the Dutch layout. A lap in 1'43.098 was not enough to get him to the final qualifying session as he sat in P23 at the end of the final free practice session. Like he has started to use us to, the Spaniard did another strong first qualifying session. Not playing the Moto3 game waiting for a wheel to get the fast lap, he rode in 1'41.812, not so far from the best race lap of Pedro Acosta last season (1'41.618). He was second fastest and got his ticket for the next session. He then did not manage to improve his time, but a fast lap in 1'41.995 (0.699 seconds from the pole) got him the seventh position, meaning that he gets his best qualifying result of 2022 and has all his chances to achieve podium success on Sunday.
Strong on both wet and dry, Turkish rider Deniz Oncu had the objective to validate his provisional Q2 ticket this morning, which he did with a best lap time of 1'42.406 and a P9 at the end of the combined free practices. When he set off for the second qualifying session, Deniz seemed to struggle finding his pace. He was unable to ride faster than 1'42.561, which was not enough to get a good grid position. He will start from the seventeenth position tomorrow, but has shown no later than last week in Sachsenring that he can overtake quickly. Tomorrow is another day and he will push to finish the first half of the season on a high note. The Moto3 race will start at 11:00 local time (GMT+2) on Sunday for twenty-two laps.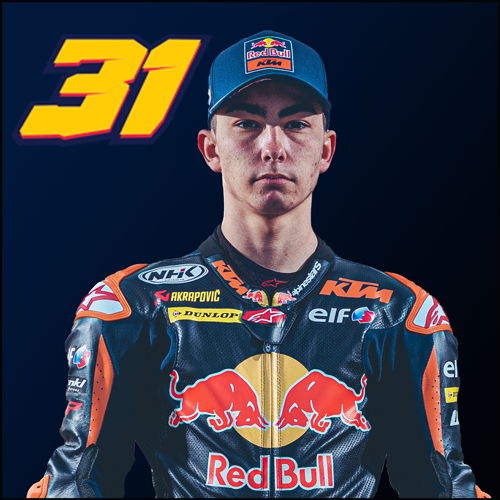 Grid Position: 7
Time: 1'41.995
Laps: 6
---
"Tomorrow I will start from P7 which is really good. I struggled to get a fast lap this morning in the FP3, but I was able to reset for the afternoon and go to Q1 with a good attitude. It worked because I did a really good session and qualified for Q2. The second session was really good, we took a big step, and I am so happy with this result and with my team."
Grid Position: 17
Time: 1'42.561
Laps: 6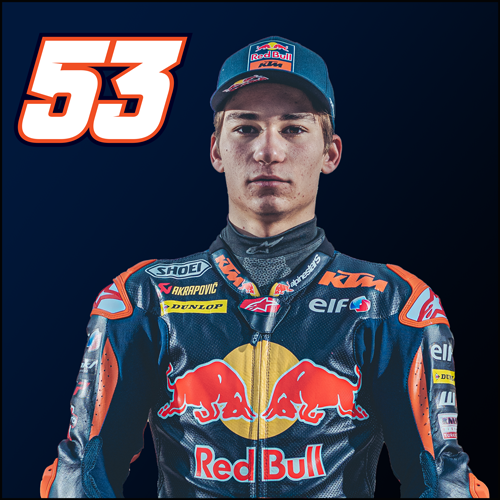 ---
"I am disappointed with myself today because I was unable to get one fast lap in qualifying. I think that this is the worst Saturday of the season and it means that I will have a lot of work in the race tomorrow as I will start from P17. Tomorrow is another day and I will give it my all to get a good result."