The Moto3 class took its tenth start of the 2022 season this morning at Sachsenring circuit, located in the German state of Saxony. Adrian Fernandez was starting from P14 on the grid after reaching his best qualifying result of 2022 on Saturday, while Deniz Oncu was starting from the back in P24 after some qualifying drama.
After seeing his lap cancelled in the first qualifying session on Saturday which saw him missing out on the second session, Deniz Oncu had no other choice but to accept and face the challenge of starting from the 24th position when the lights of the Motorrad Grand Prix Deutschland went out at 11:00 local time. The number 53 took a really good start and grabbed twelve positions within the first lap and set himself up on a solid race pace. On lap 4, he rode in an impressive 1'26.253, making him the fastest on one lap today. Unfortunately, he received a double long lap penalty for jump start, which he immediately executed to find himself in P14 with twenty-one laps to go. As he focused on his strong pace and regularity, he quickly caught the leading group, 5.617 seconds behind Daniel Holgado, placing himself seventh. He led the KTM trio followed by Jaume Masia and teammate Adrian Fernandez in order to try to reduce the gap. Although he did an excellent job, he passed the line in P7, 0.6 seconds behind Holgado. Deniz Oncu sits fifth in the riders championship, and will be looking to score a few more important points next week in Assen before the summer break.
Starting from P14, Adrian Fernandez continued to impress with his progress. Luck seemed to be on his side today after not getting hit by the crash involving two riders in the first corner at the race start, and he quickly refocused to set his race pace in the 1'27. He maintained his position within the first lap before feeling comfortable enough to overtake riders to reach P10 behind fellow KTM rider Jaume Masia. Together they then found themselves behind teammate Deniz Oncu with the same aim, catching up on the leading group closed by Daniel Holgado. Eventually, the Spaniard managed to overtake the number 5 and sat in P8 behind his teammate until the end. Fernandez makes it clear that a step has been made as he reaches his best race result of 2022, and his third Top 10 in a row. We will now look forward to continuing witnessing his evolution as the Red Bull KTM Tech3 crew is set to head directly to Assen in the Netherlands next week for the Dutch Grand Prix.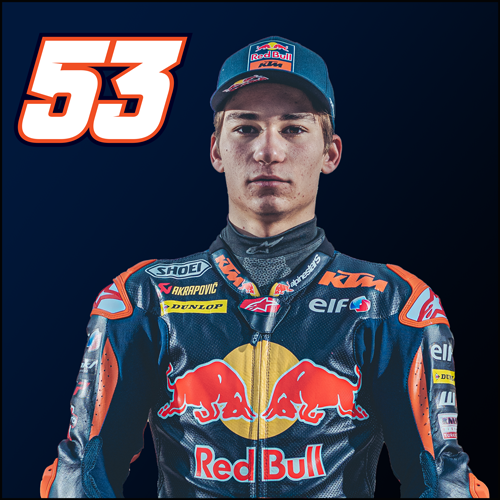 Position: 7th
Championship: 5th
Points: 91
---
"We finished the German Grand Prix with a P7. It has not been a great weekend because we made some mistakes in the free practices and in the qualifying session, which penalized us in the end. It was the first time ever I made a jump start in a race so I got a double long lap penalty in addition to starting from the back. I managed to take them quickly and caught up with the leading group because I had a strong pace, but I had more potential than a P7 today. We have to accept it and focus on the next race in Assen next Sunday."
Position: 8th
Championship: 18th
Points: 28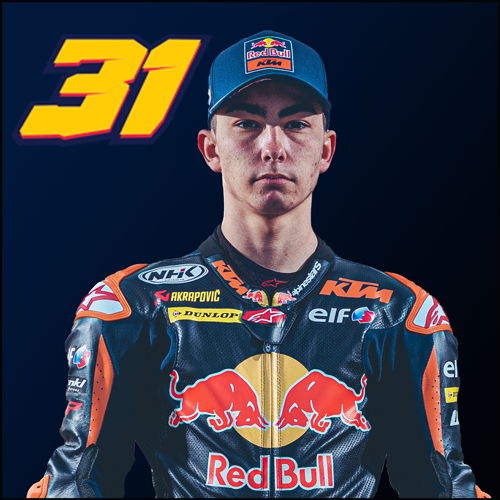 ---
"We took one extra step in today's race compared to the last Grand Prix in Catalunya, which is very encouraging for us. On the first corner, I was really lucky not to get hit in the crash involving two riders at the start of the race and was disturbed, but I was able to re-focus quickly, concentrate on my race start, overtake a few riders and set up my pace. I finished eighth today, which is my best result of the season, so I could not be happier. Thank you to my team and family for their support, and I look forward to heading to Assen next week."
---
"If there would be a world championship of bad luck, the Red Bull KTM Tech3 team would probably be leading it with a big margin. It has been a really eventful weekend for the crew. We knew that Deniz Oncu was fast in Sachsenring and he was eager to get a good result before the summer break. Unfortunately, nothing went right because he made a mistake in FP3 and had to go through Q1. He was fast enough to make it to Q2, but his fast lap was cancelled due to exceeding track limits and he had no time to go back on track because he was only informed at the end of the session which is a shame. It meant that he had to take the start of the German GP from P24.
Both of us discussed a lot last night and this morning, and we both believed that it would be possible to do a 'Brad Binder Remontada' like in Jerez back in 2016. Straight from the first lap, he was already P12 and everything could have been possible. Unfortunately, he took a double long lap penalty due to a jump start, a harsh one which prevented us from staying in the front group, but we have to accept it. He lost very little time doing these two laps, but it was not enough to be in the front group. He recovered well and overtook all the riders from his group until opening the gap with them. He pushed a lot and it almost worked because he ended up 0.6 seconds from the last of the group, Daniel Holgado, in P7. I am not sure if I should cry or be happy because we could have done better. We take the positives because we take points and once again show that we are fast, but I am just wondering when the results we are aiming for will come?
We are really happy with Adrian Fernandez' result today. He almost got hit by a sliding bike from the crash in corner 1 and went wide to avoid crashing. He managed to recover and had a solid pace. Once Deniz passed him, he stayed behind him and they rode together with a solid rhythm. He learned a lot today behind his teammate, they both broke away from the group they were in, which included two-time race winner this season Jaume Masia, so this is something that we can be proud of. I would like to congratulate him on his weekend.
I would also like to thank both riders for their never give-up attitude. Today, they both showed what a great sportsman is, so well done. I would like to see both of them on the podium next week in Assen."