It was a hot day in Sachsenring today as the Red Bull KTM Tech3 crew was getting ready for qualifying day with high hopes to grab good grid positions for Sunday's race. Deniz Oncu had a provisional place in Q2 to defend while Adrian Fernandez was eager to improve his Saturdays' performances.
Twentieth after the first day on track, Spaniard Adrian Fernandez dedicated his last free practice session to set his race pace with used tyres, during which he demonstrated a good rhythm and admitted feeling good on his KTM. P26 at the end of the combined practices, he was on the Q1 entry list. When qualifying time came around, Adrian went on track hungry for a Q2 spot and managed to ride in 1'26.806 on his last flying lap, getting him first of the session. In Q2 with used tyres, the Spaniard got us a lap in 1'26.759 to finish fourteenth. This is his best qualifying result of the season, and he will be looking to get a great result on Sunday.
For Turkish rider Deniz Oncu, Saturday did not go as planned. This morning, his strategy to ride the session with used tyres did not pay off and he was unable to get a good lap to keep him in the Q2 spots. He took P15 at the end of combined practices and joined his teammate on the Q1 entry list. Very motivated to grab another good grid position, Deniz quickly took the lead of the first qualifying session with a great lap placing him first of the session. Unfortunately, a track limit penalty announced quite late saw him getting his lap cancelled and demoted to P10. He will start the Motorrad Grand Prix Deutschland from the twenty-fourth position on Sunday. Rendez-vous tomorrow at 11:00 GMT+2 for twenty-seven laps.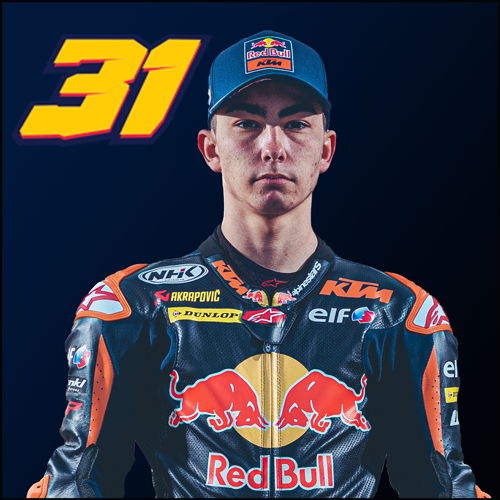 Grid Position: 14
Time: 1'26.759
Laps: 8
---
"It was a great day because I managed to get to Q2 after a great first qualifying session. This morning, I had a good Free Practice 3 and had a really good rhythm on the bike with used tyres, but I was unable to get one fast lap to qualify for Q2 directly. I rode the second qualifying session with used tyres, managed to do a good lap, but it was not fast enough. Starting from P14 is already a great progress, so I look forward to racing tomorrow. Thank you to my team."
Grid Position: 24
Time: 1'28.001
Laps: 7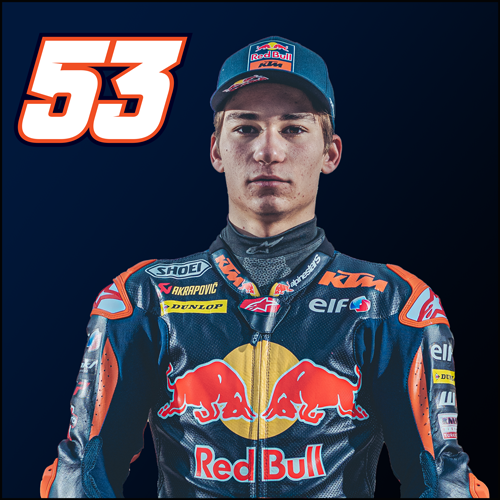 ---
"This morning, I chose not to change tyres in Free Practice 3 and was unable to get a fast lap to keep my provisional Q2 spot. In Q1, I had managed to get a really good lap and thought that I was qualified for Q2, but I got it cancelled for track limits. It is a great shame because I will have to start from the back of the grid tomorrow, so we will try to do our best tomorrow. "