The Red Bull KTM Tech3 returned to the action today at the SHARK Grand Prix de France for the final free practice of the weekend followed by the qualifying sessions. Deniz Oncu was provisionally in Q2 at the end of the first day, while teammate Adrian Fernandez was aiming to make some improvements. The sun was out again in Le Mans, meaning that it was a full dry track day!
Twelfth at the end of Friday, Turkish rider Deniz Oncu set off this morning with the aim to confirm his Q2 spot. Unfortunately, he suffered a scary high side within the first half of the final free practice session this morning and was taken to the medical center for a check out. Luckily, nothing was broken and Deniz felt good despite some pain due to the high impact of this crash. He was unable to terminate the session, meaning that he lost the advance taken yesterday for a direct qualification to Q2 and had to go to qualifying 1. At 12:35 local time (GMT+2), he was back on his bike like nothing happened, and managed to impress by topping the session in 1'42.475. He then did a great first half of Q2 and was provisionally on the front line thanks to a fast lap in 1'42.046, but he unfortunately did not manage to go under 1' 42 while his rivals did. Deniz will start the French Grand Prix for the tenth position on the grid tomorrow.
Spaniard Adrian Fernandez continued his efforts today with his team after a P18 position at the end of the first day in Le Mans. In FP3, the focus was to be regular while trying to improve his sectors in order to get faster laps than yesterday. He continued to ride in 1'44 for the first part of the session, and was then able to be faster in all the sectors towards the end of the session and got his best lap time of the weekend in 1'42.741. With a twenty-second position at the end of the combined free practices, he had a rendez-vous in Q1 at 12:35 with his teammate. The session was split into two runs, during which he rode most of the session behind the number 53 in order to take experience from Deniz. His fastest lap of the session was in 1'42.851 and placed him seventh. On Sunday, he will start the SHARK Grand Prix de France from P21, at 11:00 local time, for twenty-two laps.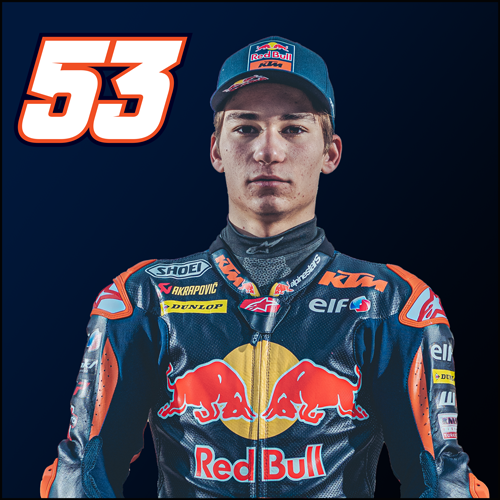 Grid Position: 10
Time: 1'42.046
Laps: 7
---
"We didn't start the day very well this morning as I had a scary crash, but luckily I am feeling well. I don't have anything broken, only some pain. Because of this, we were not able to finish FP3 and we had to go through qualifying 1, which we topped to go to the next session. We will start from the tenth position tomorrow, which is not so bad if you take a look at how the day started. I think that we have potential to do a very good result here, and I am hoping to get my first victory at my team's home Grand Prix."
Grid Position: 21
Time: 1'42.851
Laps: 7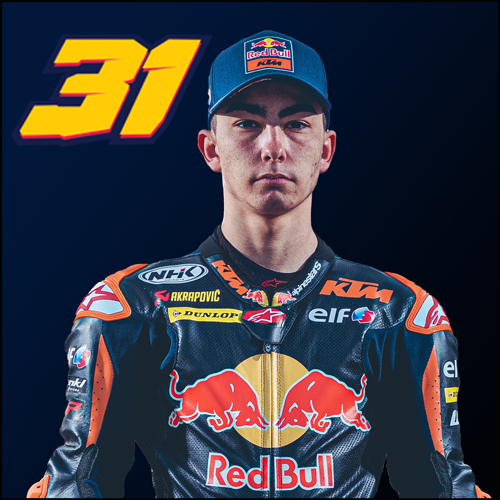 ---
"I took a big step today compared to yesterday. I still struggle to do a fast lap, and I can feel that I get better lap after lap, as the feelings improve too. We did a good job today and I look forward to racing in Le Mans tomorrow. Hopefully we can get in the points."