It was another sunny day in Jerez de la Frontera as Red Bull KTM Tech3 took its sixth departure of the 2022 season today at the Gran Premio Red Bull de Espana, from the second row for Turkish rider Deniz Oncu and from the eighth one for teammate Adrian Fernandez.
Following a good qualifying day on Saturday, Deniz Oncu was able to make his final adjustments this morning during the ten-minute warm up session, which he topped for the second time in a row as he rode in 1'46.601.
At 11:00 local time (GMT+2), Deniz lined up in P6 but did not have the start he was hoping for and lost two positions. Quickly a group of four riders took the lead of the race which meant that Deniz had more than one second gap with the front to catch up. While these were fighting with each other, the Turkish was able to focus with nobody in front to ride at his own pace, one that he was confident with.
In four laps, he had caught the front four which became a front six as Oncu and Artigas joined them. With the likes of Masia, Artigas, Guevara, Garcia and Sasaki, Deniz provided great battles for the top positions, finding himself regularly on a provisional podium, and first with three laps to go. The final sector at the Circuito de Jerez-Angel Nieto always delivers the show, and it was no exception today as Guevara, Garcia and Masia managed to overtake Oncu in the last corner, meaning that he passed the line in P4. Although it is a fifth Top 5 this season, the Red Bull KTM Tech3 squad leaves Jerez with a bittersweet feeling as the first victory seemed so close.
Teammate Adrian Fernandez was starting from the twenty-fifth position after a difficult weekend in Jerez as he was riding with two broken fingers following his crash last Friday in Portimao. He took a rocket start to the race and found himself close to the top 15 in just a few laps, which was promising for the Spaniard. Unfortunately, he had to retire after ten minutes due to too much pain in his left hand fingers. It was not the day for Adrian, who will be looking forward to getting some rest and recovery before heading to Le Mans for the SHARK Grand Prix de France on May 13-15.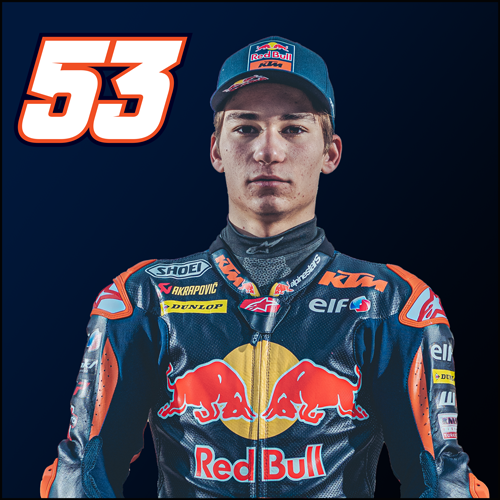 Position: 4th
Championship: 5th
Points: 63
---
"We had a good week here in Jerez. We worked a lot to improve my feelings on the bike, and it seems to be paying off because I was fast and constant all weekend long. I did not have an amazing start and had almost a two-second gap with the front four, but I pushed really hard to catch them, and I managed to do so. After that, I tried to do my best and I was first with three laps to go. I had a good pace and was waiting to see whether I could brake or not in order to win, because I really wanted to win. Unfortunately, in the last corner, I lost positions and finished fourth. I am disappointed with this result because I was so close again. We will continue to push in Le Mans."
Position: DNF
Championship: 22nd
Points: 7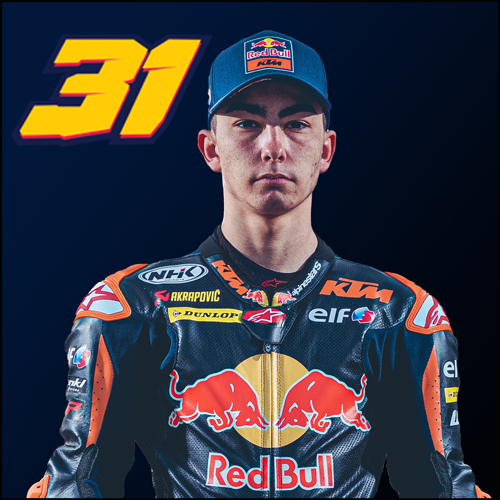 ---
"I was unable to continue the race today because my fingers hurt too much. I had a great start and gained a good amount of positions, but unfortunately I had to retire. I am disappointed because my team worked hard all weekend. Thank you to everyone around me for their continued support."
---
"What a great shame. We lost the race last year in the final corner when Deniz Oncu crashed and could not see the checkered flag, and this year, one more time, we lost the race in that final corner. Of course this year is better because we still bring home thirteen points, but it is déjà-vu for us. Deniz was leading the whole last lap and we were praying that we could maintain our advantage at this famous last corner of the Circuito de Jerez to get our first win with him. As it is always the case, the mess in that final corner downgraded Deniz from P1 to P4. It is not a bad result, but it is not rewarding him enough for the race he just did today. He did not have a great start, but managed to catch the front four and became a true contender for the victory.
Luck is not on our side at the moment. Deniz deserves so much better, and I hope that we can get our first win with him on our home circuit in Le Mans. Let's keep the positivity because we still have a good position in the championship.
On the other hand, Adrian Fernandez was fit to ride this weekend but rode all weekend with a strong pain. He got a great start so we thought that he would be able to fight for points, but the pain was too intense and he was forced to retire. It is a pity for both his team and himself, and I hope that he will take time to recover next week before heading to our home Grand Prix in Le Mans."