The Red Bull KTM Tech3 duo of Ayumu Sasaki and Deniz Öncü experienced a tricky Friday at the Circuit de Barcelona-Catalunya today. Sasaki landed inside the top 20 this morning and did his fastest lap of the day in FP1. Yet, the increasing wind didn't facilitate proceedings for the Moto3 World Championship riders this afternoon and the Japanese youngster was unable to improve further during the second session.
Meanwhile, Deniz Öncü started to learn his way around the Catalonian venue throughout the day. The Turkish Moto3 rookie managed to go slightly quicker in FP2, but was still missing 0.862 seconds to his teammate. Öncü and Sasaki target to improve on their performance in Free Practice three at 9.00 local time tomorrow in order to reach a strong position ahead of Qualifying.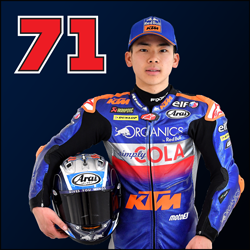 Position: 22nd
Time: 1:50.338
Laps: 27
---
"Overall it was a positive day. We struggled a lot in FP1 and this track is really one of the difficult ones for me in the calendar, mainly due to the layout. The KTM requires a completely different riding style here, so in FP1 I found out, that I need to change. In FP2, I was happy, because I managed to adapt quite quickly and we also improved the bike quite a lot. With the work we did, I think we made a big step forward towards the race on Sunday. When we put the new tyre in at the end, we had a yellow flag, so I couldn't lower my lap time. Anyway, I felt good, although I have to admit that I was a bit worried after FP1. Now I have more confidence and know that I can do well. Let's focus on tomorrow and hope the wind is not bothering as much as today. Hopefully we can be in Q2 straight away."
Position: 31st
Time: 1:51.200
Laps: 31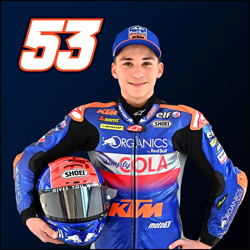 ---
"Today was actually quite hard for me. In the first practice, we struggled with the front brake, so I couldn't develop a decent feeling, therefore I was always quite careful. In FP2, the wind was really hard and made life difficult, especially in the last two corners. We definitely need to work on that in case the weather will be like this for the rest of the weekend as well. At the moment, we are quite far from the top, so we have to work a lot tomorrow."