Just a few days after the fourth round of the season, Red Bull KTM Tech3's Ayumu Sasaki and Deniz Öncü have been back in action today to open the first of two Grand Prix' in Spielberg, Austria.
Thereby, both riders were working together well throughout FP1 and FP2, targeting to improve their lap times in the second session of the day. But with rain starting to fall halfway through the second practice, Sasaki ended up in P17, just 0.273 seconds behind the top 14, who sit on their potential direct Q2 spot over night. Öncü concluded the opening day of the home round for title sponsor Red Bull and manufacturer KTM just 0.120 seconds behind his teammate in P19.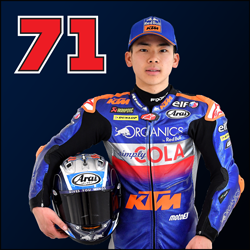 Position: 17th
Time: 1:37.757
Laps: 33
---
"The first day here in Austria we started quite ok. Unfortunately, we couldn't do one fast lap, but in terms of race pace, we were doing well. We improved the bike and I'm happy about the way we are working. At the end of FP2 it started to rain, so we couldn't work off the whole plan we had for today. But in the end, we finished 11th in FP2 with old tyres, so I guess we are on a good way. Hopefully we will have a dry FP3 tomorrow in order to make it to Q2, but other than that, everything is quite fine. My pace and my feeling on the track is decent and I try to focus again tomorrow to do a good job in Qualifying."
Position: 19th
Time: 1:37.877
Laps: 34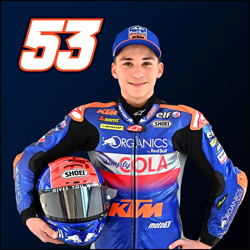 ---
"Today was the first day of the Austrian GP, which was actually a bit difficult for me. FP1 was dry, but in FP2 there was some irregular rain. We tried to find the right timing to exit, when the track is dry, but finally, the rain was stronger and all the track was wet. Before this, we had 20 minutes in dry conditions, in which we were working on the consistency for the race. This was quite good and I'm also happy for the lap times today, as I wasn't pushing to the absolute limit. I hope that the next days will be dry, so we can continue our good work."