For the Moto3 World Championship riders the Aragón Grand Prix started this morning in cold weather, but Red Bull KTM Tech3's Ayumu Sasaki and Deniz Öncü made the best of FP1 to finish inside the top 15. In the slightly warmer afternoon session both progressed further.
Thereby, Sasaki lowered his fastest time from this morning by incredible 1.454 seconds in FP2 to claim 19th of the combined standings. The Japanese missed out on a provisional Q2 spot by only 0.366 seconds. Likewise, Öncü improved during the second session of the weekend and went 0.609 seconds quicker than in Free Practice one this morning.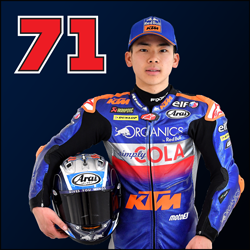 Position: 19th
Time: 1:59.623
Laps: 28
---
"It was a difficult first day with the track conditions. In the afternoon, the wind actually picked up compared to FP1. This morning, we took it very easy because of the cold weather. I felt good on the bike all day long, even though the conditions were tricky in FP2 as well. It was not easy to do a fast lap time, because everybody was together in the group and this helps a lot with the wind, but therefore it is even harder to find a clear lap. In the end, we couldn't do the lap time, we wanted, but anyway I feel good for tomorrow and want to try to be in Q2 and fight for a decent starting position, which helped me a lot last week in Le Mans."
Position: 25th
Time: 2:00.199
Laps: 30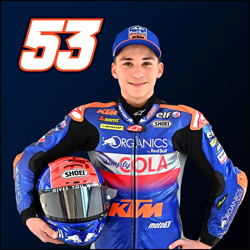 ---
"Actually, it was not our best day as at the end, we were still quite far from the top. For tomorrow we need to work a lot in order to get a strong grid position for the race here on Sunday. I hope we can step up our game already in FP3 on Saturday morning."