Red Bull KTM Tech3's Ayumu Sasaki delivered a strong start to his second home Grand Prix in Barcelona, finishing Friday inside the top 5. The current third placed rider in the Moto3 World Championship was missing out on the top by less than half a second and improved his pace from FP1 to FP2 by 1.145 seconds.
At the same time, Deniz Öncü faced a rather tricky start to the seventh round of the 2021 season. Although the Turkish youngster went down already on his first flying lap in Free Practice two, he managed to go out again towards the end to lower his lap time from this morning by 0.380 seconds, concluding day one in P21.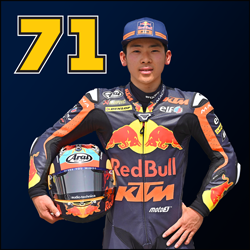 Position: 5th
Time: 1:58.442
Laps: 33
---
"It was a good day. I came back quite strong after a hard weekend. My foot is not 100%, but I managed to ride very calm. Especially today, is a very happy day considering all the other Fridays. I could make the lap time by myself, I was mentally very strong, so I'm a bit proud of myself, also to finish P5 in the end. Difficult things make me strong. We had a good start into this weekend. Tomorrow we have some places, we can improve, but at the moment, we are in a good position. I just need to focus on tomorrow and Sunday and I'm sure if we can keep this line, we can finish the race very strong."
Position: 21st
Time: 1:49.472
Laps: 22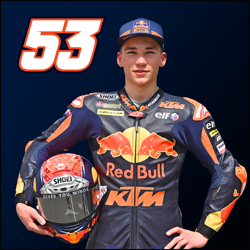 ---
"Honestly, today was a bit tricky. The morning was quite good, we had a decent pace, riding alone. In the final four minutes, there was a big group following me, they passed me and therefore my position wasn't perfect. In the afternoon, I had a big crash in the first lap, which ended my FP2 until the final minutes. I'm very happy to be coming away without any injury from this crash and that I was able to ride the bike again. The team did a really great job to fix it. Tomorrow, we'll have to work a lot more."